Senior Product Manager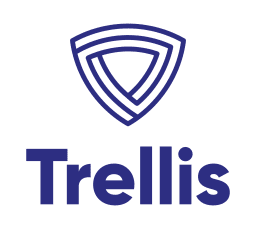 Trellis
Product
Remote
Posted on Saturday, March 4, 2023
What we're building and why we're building it
Trellis is an insurtech start-up. Our mission is to build industry-leading solutions that make insurance easy for everyone, from consumers to partners to insurers. Our embedded insurance solutions bring the market's leading insurance brands into the apps and ecosystems consumers already use to help them find, compare, and purchase personal insurance, harnessing the power of their personal data.
We're fast-growing! Our partners include 4 of the top 5 digital banks and 7 of the top 50 personal finance apps in both app stores, including Rocket Money (formerly Truebill), Albert, and Acorns. We have backing from multiple top venture capital investors, including QED (Credit Karma, SoFi), General Catalyst (Airbnb, Stripe), Nyca (Acorns, Revolut), as well as Amex Ventures.
We're fully remote. We believe it allows us to find the best talent wherever it is, provide our team with maximum flexibility, and stand out to candidates.
Trellis is led by third-time fintech entrepreneur, Daniel Demetri, who has previously founded multiple fintech and insurtech startups that now operate as publicly-traded companies.
Our Values
Extreme Ownership

– We fulfill our promises to each other and to our customers. We own our responsibilities 110%.

Speed

– We work quickly and pragmatically. We move fast and get things done.

Craft

– We are constantly learning and bettering ourselves and the way we work.

Collaboration

– We work transparently, solicit feedback, and leave our egos at the door.

Positivity – We see a cup half-full, focus on the team's potential, and rise to challenges..
About the role:
Trellis is looking for an experienced Senior Product Manager to join the team. In this role, you will help ensure that Trellis' investment into software achieves maximum adoption, impact, and value by and for its users and stakeholders. This role is perfect for product leaders who are looking for ownership, deeply value understanding our users' needs, and are excited about building the next iteration of our product.
Trellis' mission is to ensure everyone can easily find and access the right insurance for them. We're fully remote, with great benefits and a team-first spirit.
The ideal candidate:
4+ years of Product Management experience

Insurance/InsureTech strongly preferred with FinTech or marketplace startup experience preferred over other backgrounds

Experience working in a startup environment that leans more heavily on discovery than optimization

Takes charge and steers the ship by defining a vision and strategy, not simply executing previously set priorities

A track record of discovering and defining product opportunities and working with a team to deliver valuable products and experiences while measuring results and achieving positive outcomes

Hypothesis and data-driven to inform priorities and decision making, conceive experiments, measure outcomes and improve understanding

Has the product instincts and strong user empathy to understand what our customers REALLY want (not just what they tell us)

Able to thrive in uncertainty and comfortable with a high degree of ownership and bias for action as well as a strong teammate – we're looking for someone who can build shared ownership not just individual ownership
Traits:
Proactive

– Creates value and impact without waiting to be told what to do or how to do it.

Empowering

– Clear communicator. Inspires and energizes rather than tears down or self-glorifies.

Outcome-oriented

– Focuses on the value and problem to be solved and empowers the team around them with owning how to solve the problem or unlock the value

Intelligent

– Can quickly learn new systems and domains

Data-driven

– able to rigorously think about data and use it to inform product decision-making.




We know we're both succeeding when:
There is a clear mission, vision, and strategy for your product area. The team working on your product area knows that mission, vision, and strategy and can make meaningful (and valuable!) decisions based on it. The broader organization is also aware of that mission, vision, and strategy

Customers, prospects, teammates and candidates are motivated and inspired to work towards the shared vision

There is a clear and prioritized list of product gaps and opportunities with clear goals and context that the team can take and execute towards

You immerse yourself into the Trellis experience and have become an expert in your subject area

You use a combination of product instincts and data to drive decisions and results

You collaborate with UX/Design, engineering, QA, and data teams through the definition, execution, launch, and assessment of impactful product enhancements

You consistently demonstrate clear improvements to user, partner, and business metrics

You drive initiatives to elevate the abilities of our product, team, and the overall company

You take ownership and responsibility for outcomes, and are ready to take action to remediate issues and solve tough problems
Trellis is a fantastic place to work
Join a talented, passionate team that we call friends, mentors, and colleagues
Flat,collaborative, transparent culture; get in at the ground floor and be a true business partner
Opportunities for growth and development within your role and all areas of the organization
75th-percentile (competitive!) compensation
100% remote work environment
Quarterly, fun team bonding events
Trellis additionally offers competitive benefits:
Unlimited vacation time

100% employer-paid insurance for employee, 60% for dependents

401(k) retirement savings plan

Bonuses and equity opportunities

Budget for home office equipment