Head of Product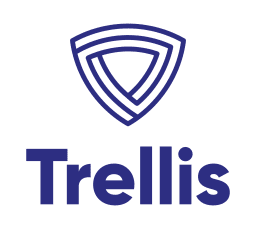 Trellis
Product
Remote
Posted on Tuesday, February 28, 2023
What we're building and why we're building it
Trellis is an insurtech start-up. Our mission is to build industry-leading solutions that make insurance easy for everyone, from consumers to partners to insurers. Our embedded insurance solutions bring the market's leading insurance brands into the apps and ecosystems consumers already use to help them find, compare, and purchase personal insurance, harnessing the power of their personal data.
We're fast-growing! Our partners include 4 of the top 5 digital banks and 7 of the top 50 personal finance apps in both app stores, including Rocket Money (formerly Truebill), Albert, and Acorns. We have backing from multiple top venture capital investors, including QED (Credit Karma, SoFi), General Catalyst (Airbnb, Stripe), Nyca (Acorns, Revolut), as well as Amex Ventures.
We're fully remote. We believe it allows us to find the best talent wherever it is, provide our team with maximum flexibility, and stand out to candidates.
Trellis is led by third-time fintech entrepreneur, Daniel Demetri, who has previously founded multiple fintech and insurtech startups that now operate as publicly-traded companies.
Our Values
Extreme Ownership

– We fulfill our promises to each other and to our customers. We own our responsibilities 110%.

Speed

– We work quickly and pragmatically. We move fast and get things done.

Craft

– We are constantly learning and bettering ourselves and the way we work.

Collaboration

– We work transparently, solicit feedback, and leave our egos at the door.

Positivity – We see a cup half-full, focus on the team's potential, and rise to challenges..
The Role:
User experience is Trellis' primary value proposition to partners and consumers, as well as our biggest competitive advantage. Trellis is looking for a new Head of Product to drive product vision, product management, and profitable growth for the company's best-in-class embedded insurance solutions. Reporting directly to the CEO, the Head of Product will be a member of the Trellis leadership team.
The Head of Product will:
Ensure that Trellis' investment into its software ultimately delivers maximum adoption, impact, and value by and for its users and stakeholders.

Manage resourceful and methodical identification of stakeholder needs and preferences, such as through data analysis and user research, and will document and propagate this understanding, in part by becoming and/or acquiring/managing subject matter experts and expertise.

Coordinate collaborative cross-functional processes for generating and prioritizing the right projects, scopes of work, and product requirements.

Steer commercialization and rollout of new product functionality, such as by collaborating with marketing on promotional collateral, training business development leaders, and directly overseeing early users and beta testers.
The Ideal Candidate:
10+ years of progressive experience in B2C, tech-driven product management

5+ years of leadership experience, managing and mentoring product teams

3+ years working for growth-stage startups

Industry experience in fintech, insurance/insurtech, consumer lending, or other related fields

Strong user empathy, with an ability to transform complex data and customer insights into product vision and a prioritized roadmap

Hypothesis and data-driven to inform priorities and decision making, conceive experiments, measure outcomes and improve understanding

Strong communicator with an ability to influence with cross-functional collaboration skills; you're able to create clarity and drive focus in complex and dynamic context

Strategic product thinker with a track record of identifying new opportunities in a changing technical and market landscape

Able to thrive in uncertainty and comfortable with a high degree of ownership and bias for action as well as a strong teammate – we're looking for someone who can build shared ownership not just individual ownership
Traits
Amazing communicator

– Can read between the lines in what people say and write, and can simplify, express, and motivate around complicated subjects through the use of appropriate synthesis/brevity, precise semantics, structured and logical reasoning, and narrative.

Quantitative thinker

– Has a great gut feel for working with normal and non-normal distributions, can define KPI's that capture complex business challenges, and estimate and predict outcomes from changes to complex, multidimensional systems.

Likable and influential

– This person will need to do a lot of indirect management and influencing. If they become disliked, then they're dead in the water.

Creative

– This person will need to lead the "out of the box" thinking to address as many needs as possible with the least amount of effort.

Motivated team player – This job is nebulous and hard to measure. Given the "call of duty" is fuzzy, it's easy to shrink the scope narrowly. So we need someone who's going to go above and beyond their explicit charter.
Trellis is a fantastic place to work
Join a talented, passionate team that we call friends, mentors, and colleagues
Flat,collaborative, transparent culture; get in at the ground floor and be a true business partner
Opportunities for growth and development within your role and all areas of the organization
75th-percentile (competitive!) compensation
100% remote work environment
Quarterly, fun team bonding events
Trellis additionally offers competitive benefits:
Unlimited vacation time

100% employer-paid insurance for employee, 60% for dependents

401(k) retirement savings plan

Bonuses and equity opportunities

Budget for home office equipment