Personal Lines Sales Agent (P&C Insurance, nationwide)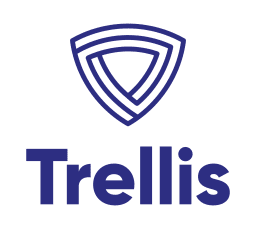 Trellis
Sales & Business Development
Remote
Posted on Tuesday, November 22, 2022
What we're building and why we're building it
Trellis is an insurtech start-up. Our mission is to build industry-leading solutions that make insurance easy for everyone, from consumers to partners to insurers. Our embedded insurance solutions bring the market's leading insurance brands into the apps and ecosystems consumers already use to help them find, compare, and purchase personal insurance, harnessing the power of their personal data.
We're fast-growing! Our partners include 4 of the top 5 digital banks and 7 of the top 50 personal finance apps in both app stores, including Rocket Money (formerly Truebill), Albert, and Acorns. We have backing from multiple top venture capital investors, including QED (Credit Karma, SoFi), General Catalyst (Airbnb, Stripe), Nyca (Acorns, Revolut), as well as Amex Ventures.
We're fully remote. We believe it allows us to find the best talent wherever it is, provide our team with maximum flexibility, and stand out to candidates.
Trellis is led by third-time fintech entrepreneur, Daniel Demetri, who has previously founded multiple fintech and insurtech startups that now operate as publicly-traded companies.
Our Values
Extreme Ownership

– We fulfill our promises to each other and to our customers. We own our responsibilities 110%.

Speed

– We work quickly and pragmatically. We move fast and get things done.

Craft

– We are constantly learning and bettering ourselves and the way we work.

Collaboration

– We work transparently, solicit feedback, and leave our egos at the door.

Positivity – We see a cup half-full, focus on the team's potential, and rise to challenges..
About the role
Savvy is looking for talented and insatiable sales agents to join our growing Agency and build the best customer experience in the market. You will be a central part of our ambitious Sales engine by proposing risk management strategies that expertly fit within the risk profile of each customer. You will need to think creatively, utilize best practices to consistently meet and exceed goals, and relentlessly implement feedback to improve your sales skills and efficiency.
In this role, expect to
Sell, sell, sell!.. by delivering best-in-class results consistently

Bind minimum of ~60 new customers per month (depending on tenure)

Bundle 1/2 of homeowner prospects

Achieve a 19% close ratio

Navigate dozens of insurers' products and agent portals – including Progressive, Allstate, Liberty Mutual, and other top insurers – to find the best insurance options

Utilize complicated, evolving software, such as our CRM and in-house comp rater

Clearly communicate and advise customers on their insurance options

Respond to customers quickly, clearly, and respectfully
Top agents enjoy uncapped compensation
On target comp is $70K, but top performers can earn in excess of $100K!
Uncapped Sales Bonus! $2,500/month+ for on-target production (effectively $42/bind)

Base salary: $40K, depending on years of experience and skill set

$25 bonus for every software bug identified and filed

Bonus multiplier if you achieve a close ratio above 19%

Bonuses available for putting in extra hours
To succeed in this role, you have
Relentless ambition:

you see the upside of working hard and seek an environment that generously rewards agents who over-deliver

Deep multi-carrier experience:

you can quickly identify the right product from the right carrier for the right customer

Superior computer fluency:

you can learn new systems quickly and navigate multiple Carrier portals simultaneously

Strong written and verbal communication:

you close sales quickly and effectively across multiple channels (primarily text and phone)

Hyper-comfort with ambiguity:

we are a Series A start-up that rolls out process and system updates frequently; you thrive on quickly adapting and apply changes to turbo-charge your sales goals
Nice to have, but not essential
Active licenses in 40+ states

Bilingual in English & Spanish
We are an equal opportunity employer. We celebrate diversity and are committed to creating an inclusive environment for all employees.
Note: all employees must complete a background check prior to starting employment with Trellis or its subsidiaries.
Trellis is a fantastic place to work
Join a talented, passionate team that we call friends, mentors, and colleagues
Flat,collaborative, transparent culture; get in at the ground floor and be a true business partner
Opportunities for growth and development within your role and all areas of the organization
75th-percentile (competitive!) compensation
100% remote work environment
Quarterly, fun team bonding events
Trellis additionally offers competitive benefits:
Unlimited vacation time

100% employer-paid insurance for employee, 60% for dependents

401(k) retirement savings plan

Bonuses and equity opportunities

Budget for home office equipment