Customer Success Manager (Italian speaking)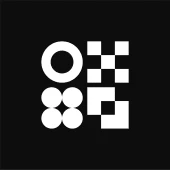 Thought Machine
Customer Service, Sales & Business Development
London, UK
Posted on Tuesday, October 3, 2023
Thought Machine's mission is bold – to properly and permanently rid the world's banks of legacy technology. To achieve this, we have developed the foundations of modern banking and built core and payments technology which runs natively in the cloud. What we are attempting is hard and means we need great people working together to build great technology.
We have grown rapidly in the past few years – growing our team to more than 550 individuals across offices in London, New York, Singapore and Sydney. We have raised more than $500m in funding and are now valued at $2.7bn. Our investors include Molten Ventures, Eurazeo, Intesa Sanpaolo, Temasek, Nyca Partners, JPMorgan Chase, Standard Chartered, and more.
We have created a culture enabling our team to produce the best work in the industry, ensuring we have fun along the way. We're regularly cited as having a fantastic workplace culture and have been recognised by Sifted magazine as having one of the highest Glassdoor ratings for a UK fintech company and the industry's most generous employee share package. We've been named AltFi's B2B Fintech of the Year, placed in the FinTech50, and named one of Europe's fastest-growing companies by the Financial Times in 2023.
As a Customer Success Manager (CSM), you will work closely with senior stakeholders to deliver a world-class service to assigned, select clients. This is a post-sales, service-oriented role.
Client Success Management focuses on understanding the client's evolving needs and marrying them up with the evolving offer that Thought Machine can deliver - to deliver tangible inputs to its clients and maximise the benefits clients can receive from their relationship with Thought Machine.
You need to exercise a balance of stakeholder management and technical acumen to help our customers deliver operational excellence. You will draw from past experience with financial services companies, cloud infrastructure, program management ITSM and customer advocacy. Your main objective is to make sure the client is happy with their use of our products and the services we provide around them.
As a CSM, you will regularly engage with diverse stakeholder groups, including executives of large enterprises, fintech founders and a cross-functional and geographically dispersed team. A successful CSM utilises their relationship management skills and technical credibility to communicate effectively at all levels within the organisation and become a trusted advisor to the client.
Duties
CSMs serve as liaisons between the client and the Thought Machine ecosystem, streamlining collaboration with Product Management, Engineering, Sales, Professional Services, and other teams
Partner with our clients to understand their pre-sales plans and turn the customer's desired outcomes into actionable objectives.
You will develop strategic relationships with stakeholders to understand a customer's business and develop strategic roadmaps.
Understand client infrastructure at a high level to help speed up incident and support resolution
Know the Thought Machine product platforms, our best practices, and use cases to guide the customer
Act as the Thought Machine liaison for product questions, issues, or escalations. Work with Thought Machine Support teams (on-call engineers, cloud analysts), Product Management (i.e., roadmaps), and other teams as needed
Use customer objectives and understanding to drive new feature development internally and lead across multiple work streams and teams to maintain customer success
Complete analysis and lead weekly, monthly and quarterly operational performance reviews and executive sessions
Work with customers and Support to guide issues/escalations to resolution