Accessibility Engineer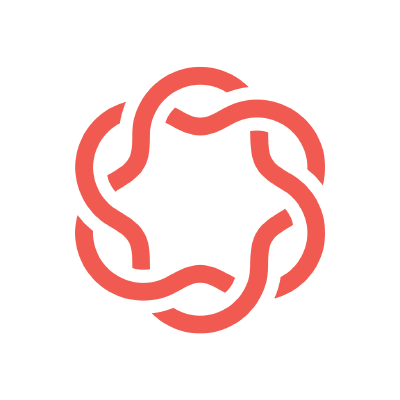 SigFig
Other Engineering
Noida, Uttar Pradesh, India
Posted on Monday, March 6, 2023
Senior Accessibility Engineer
Location: Noida, Uttar Pradesh, India
Come thrive at SigFig! We empower everyone to achieve their life goals and ambitions with intuitive and customer centric financial solutions. Whether it's through our direct -to -consumer or business -to-consumer products, or through partnerships with some of the world's largest and most innovative financial institutions like Wells Fargo, UBS, and Citizens Bank, SigFig seeks to help consumers and institutions make better financial decisions.
About the Team and Opportunity
SigFig's A11y team is pivotal to the success of our users and our partners as we reinvent personal finance. Our team is made up of A11y QA, A11y engineer and accessibility SME. Our multi-functional team collaborates across the entirety of SigFig by working with sales, marketing, engineering, and product managers to help craft user-centered solutions and lead innovation with inclusive thinking practices. The soul of inclusive design is the people crafting it and we want to work with not just the best but also people that bring new points of view and different experiences that will improve our practice.
Our team's philosophy is that we lead with design, powered by diversity and organization-wide collaboration as we help people improve their financial lives.
This is a hybrid role where you would be partially working with our parent design team which consists of a team of brilliant designers and developers to build our design system that will ensure the best user experience for millions of investors and financial advisors.
You would also be working as an A11y team by performing accessibility audits on design, development and supporting our QA team in finding barriers for users.
This is a new team and you would have an opportunity to help shape the A11y best practices and help guide and support junior resources.
We have two main goals for the design system:
1. Ensure all our frontend components follow our accessibility standards;
2. Frontend R&D tool to test new user experience concepts.
You would be vital in helping all our users achieve their financial goals with our elegant and innovative design system.
Why Work for Us
As a reliable and trusted financial solutions provider with expanding reach to 1 in 3 households nationwide, we believe it takes extraordinary people to disrupt decades of legacy financial practices to reimagine solutions that serve customers at scale.
We are 150+ employees strong and steadily building. Our world-class team, affectionately coined 'SigFigians,' is growing with an industry-savvy board and strategic executive team guiding us forward.
We offer competitive benefits that include Flexible PTO, Wellness benefit, Mobile/Internet subsidy, Employee Recognition Programs, and more!
We are a remote-first company! We have regional hubs nationwide, with presence in 4 Countries: United States, Canada, India, and Singapore.
We believe that one size fits one and embrace a culture that honors and celebrates diversity of backgrounds, approaches and experiences.
We are guided by our core values: Customer Delight, Make It Happen, Think Big, and We Over Me. Read more about our core values and how we live them every day on our website here.
How You'll Make an Impact
You will craft accessible financial tools and experiences for consumers, financial advisors and financial executives.
Design, develop, test, deploy and maintain highly performant web applications on our stack (Javascript/Typescript, React, HTML, CSS).
Performing peer code reviews. Reviewing accessibility code, supporting development teams by helping them with accessibility code recommendations.
Participating in SigFig's agile ceremonies (e.g. daily standup, release and sprint planning, demos, a scrum of scrums).
Interact with engineering members across the organization to ensure consistency in engineering practices and foster an active exchange of ideas. We have development centers in San Francisco, Tucson, Singapore, and India and the ability to work with distributed teams is a crucial skill.
You will work closely with our engineering teams to help them maintain our design and accessibility standards.
Why We Value You
Provide accessibility UI Guidance to Designers for technical capabilities in interaction design.
Build and maintain a design system experience that helps SigFig and our partners understand how our UI components work.
Develop WCAG compliant HTML/CSS/Javascript for complex interfaces, prototypes, and components.
Monitor trends in UI development and advocate for standards and best practices.
Lead and provide UI Development consultation to our partner implementation teams.
Audit, analyze, and address gaps in front-end solutions that deviate from design standards.
Ideal SigFigian for this Role
Overall experience of 5 - 8 years with a combination of UI development and accessibility audits.
Knowledge of WCAG 2.0, JAWS, NVDA, VoiceOver and TalkBack.
Proficiency with Storybook, JavaScript/TypeScript, HTML, ARIA and CSS
Good expertise with front-end technologies (Javascript/Typescript, React, HTML, CSS) and experience building large scale responsive web applications. Alternatively, be well versed in designing and building Web Services in technologies (Java, Scala, Elixir)
Testing and developing code for website and mobile applications to make it more accessible.
Auditing the frontend web app to ensure quality and consistency, and opening issues where appropriate.
Supporting Accessibility QA teams in performing testing and providing technical support for defect fixes.
Knowledge of AWS is a bonus
Prior experience with inclusive software design is a big plus, but not required
Perks & Benefits
Tax-friendly Compensation
Liberal Leave Policy
Medical cover for the family, including parents
Quarterly Wellness Benefit
WFH Allowance
Mobile/Internet subsidy (for smooth WFH experience)
Employee Referral Program
Employee Recognition Program
And more!
Founded in 2007, SigFig is backed by premier venture capital firms, including Bain Capital Ventures, DCM Ventures, Nyca Partners, and Union Square Ventures as well as leading financial institutions including Wells Fargo, UBS, Santander, New York Life, Eaton Vance, and Comerica. We've raised $110 million to support our growth as the #1 online investment advisor for large financial institutions.
© Nvest. All rights reserved, SigFig is proud to be an equal opportunity workplace. We celebrate diversity and are committed to creating an inclusive environment for all employees. We do not discriminate on the basis of race, religion, color, gender identity, sexual orientation, age, disability, veteran status, or other applicable legally protected characteristics. We encourage people of different backgrounds, experiences, abilities and perspectives to apply.
San Francisco Applicants: SigFig will consider applicants with arrest and conviction records (criminal histories) in a manner consistent with the San Francisco Fair Chance Ordinance.