Sales Enablement Manager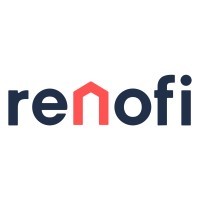 RenoFi
Sales & Business Development
Remote
Posted on Friday, May 12, 2023
As a Sales Enablement Manager at RenoFi, you'll have the opportunity to design a best-in-class training program that sets the standard for the mortgage industry. You'll be a catalyst for our sales team's success by providing them with the tools, resources, and training they need to excel. With a groundbreaking lending product and a market ripe for disruption, your role will be to make it easy for our sales team to thrive and drive our explosive growth.
A LITTLE BIT ABOUT YOU:
You have a passion for teaching, exceptional leadership skills, and proven experience in the fast-paced world of mortgage sales. You are an inspiring leader, and are obsessed with breaking down the complexity and nuance of mortgage finance into easily digestible, bite-sized lessons. Your ability to mentor a high-performing team will be invaluable in driving revenue growth and boosting productivity.
WHAT YOU'LL BE DOING:
You will be responsible for designing, building, implementing, and evaluating a sales enablement program that drives effectiveness.
You'll use our current sales playbook as a foundation to create scalable processes that will ensure our team's success as we grow.
You will develop a training program that includes sales onboarding, the foundational concepts of mortgage product knowledge, and sales skills development.
You will collaborate with sales team leadership, and our marketing and product teams to build programs to drive business impact.
You'll work with individual sales team members to provide guidance and support in their daily activities in order to improve effectiveness.
You will monitor and analyze sales performance metrics, activities, and call recordings to identify areas of weakness and share feedback with sales leadership.
WHAT WE'RE LOOKING FOR:
Exceptional teaching skills: A Sales Enablement Manager with a proven track record of successfully training distributed sales teams and effectively communicating complex concepts.
Content creation capabilities: A resourceful and self-sufficient candidate proficient in independently building impactful training materials and programs.
Experience designing and implementing scalable, repeatable coaching programs for ICs and teams.
A sense of urgency and a results-driven approach: A focus on evaluating the effectiveness of training and continuously improving our sales team's performance.
Independence: The ability to work autonomously, manage multiple projects, and proactively address the needs of our sales team.
Passion for the mortgage industry: Preferably 2+ years of experience in a trainer or enablement role ideally within the mortgage industry.
COMPENSATION & BENEFITS:
Stock options - every RenoFi team member is also a shareholder in the business
Medical, Dental, Vision, and 401k for US-based team members
We are a fully-distributed team - as long as you can work North American hours, you are free to do this job wherever you like
Home office stipend or monthly reimbursement for a co-working space
Flexible, untracked PTO - we trust you to get your work done, and take off the time you need
Annual company offsite
Compensation based on experience
We are committed to hiring and cultivating a diverse team. If you are uncertain about whether you meet our requirements, please apply anyway!
ABOUT US:
The demand for home renovations has never been stronger, yet, it's surprisingly difficult for a new homeowner to renovate. It can take a decade to build up enough home equity and savings to pay for a major renovation. As a result, recent homeowners do a lot of financially-suboptimal things to compensate like borrow from their 401k, rack up credit card debt, and use high-interest personal loans. Or they just live unhappily for years in a home that doesn't meet their family's needs.
But by completing a major renovation, homeowners are increasing the value of their home. Professional real estate investors leverage this After Renovation Value (ARV) to roll the increase in value into new properties all the time. But there hasn't been a great way for homeowners to take advantage of this. If homeowners had an ability to borrow against the ARV, they could increase their borrowing power up to 10x.
To meet this need, RenoFi created a platform that enables homeowners to borrow funds from RenoFi approved lenders in the form of the first home equity loan purpose-built for renovations! Unlike standard home equity loans, RenoFi Loans use the value of your home post-renovation which lets you borrow the most money at the best possible terms. RenoFi is creating a full suite of renovation loan products to better suit the needs of today's homeowners!
For homeowners, RenoFi makes it possible to renovate years earlier than might be otherwise feasible. For contractors, we empower the financing of renovations at the point of sale, reducing instances of scope reduction, and ensuring prompt payment. Our lender partners, most often credit unions, rely on RenoFi's platform to generate loans, create efficiencies, and grow membership. The lenders pay RenoFi for the new loans, which allows us to offer our services to homeowners for free. RenoFi is truly a win-win-win for everyone involved.
RenoFi is backed by some of the best startup investors in the world, including First Round Capital, NYCA Ventures, CMFG Ventures, and Canaan Partners.
WE ARE A GLOBALLY DISTRIBUTED TEAM
RenoFi has been built from the start as a fully distributed team with an intentional focus on growing a strong team and culture that spans timezones and nationalities.
Here's one fun example!
Please highlight any prior experience working remotely when applying. US or GMT-adjacent timezones will be prioritized.
RenoFi offers competitive cash and equity compensation. Some benefit offerings will vary from country to country. In the United States, we offer competitive health and retirement plans. All staff across the globe enjoy a flexible vacation policy.
READ MORE ABOUT RENOFI