Digital Delivery Manager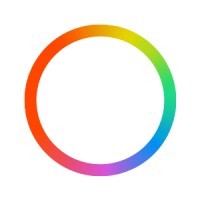 Payoneer
Petah Tikva, Israel
Posted on Monday, May 22, 2023
A universe of opportunities. Open to you.
Payoneer's mission is to empower anyone, anywhere to participate and succeed in the global economy. If our mission connects with your values, if you revel in solving complex challenges, and if you want to continuously advance your career, come realize your potential at Payoneer.
Life at Payoneer is a global community, where you'll work with colleagues all over the world, in a hybrid or remote work frame. As an equal opportunity employer, the only things that matter to us are your skills, your drive and your desire to have a positive impact on others.
For this role you are also:
Results-oriented: You are driven by achieving measurable outcomes and have a track record of successful project delivery, meeting or exceeding project goals and objectives.
Customer-centric storyteller who can simplify complex insights
Strong understanding of business strategies and ability to align digital customer care initiatives with organizational goals
Excellent communication skills, both written and verbal
Collaborative leader who can motivate and inspire cross-functional teams
Strong problem-solving skills, ability to prioritize conflicting needs, risk and crisis management.
Team player with a positive "can-do" attitude
Commitment to meeting SLAs and managing deadlines
Have you done this kind of stuff?
Bachelor's degree in industrial engineer, or a related field
At least 3 years of proven experience in managing and driving technological projects specifically in leading digital transformation initiatives
Technical understanding of digital technologies in customer care filed, such as digital tools, data analytics, automations and AI solutions.
Excellent communication skills, both written and verbal, with the ability to communicate complex technical concepts to diverse audiences.
Proven leadership skills, able to lead cross-functional teams and build strong relationships with stakeholders at all levels of the organization
Commitment to meeting Service Level Agreements (SLAs) and managing deadlines in a fast-paced environment
Strong problem-solving skills and ability to prioritize conflicting needs to drive project success
Fast learner with high attention to detail and ability to analyze and interpret data to identify opportunities
Ability to work independently, be self-motivated, and a self-starter with a positive "can-do" attitude
Familiarity with project management methodologies, tools, and software
Experience in change management and organizational transformation
Customer-centric mindset with the ability to tell compelling stories about the customer experience using quantitative and qualitative insights
High sense of ownership and ability to deliver;
Fluent English – Must;
Who we are:
Payoneer (NASDAQ: PAYO) is the world's go-to partner for digital commerce, everywhere. From borderless payments to boundless growth, Payoneer promises any business, in any market, the technology, connections and confidence to participate and flourish in the new global economy. Powering growth for customers ranging from aspiring entrepreneurs in emerging markets to the world's leading brands, Payoneer offers a universe of opportunities, open to you.