Conversational Designer - Chatbot & AI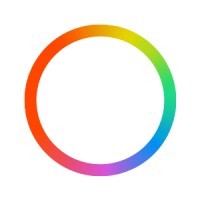 Payoneer
Software Engineering, Design, Data Science
Petah Tikva, Israel
Posted on Wednesday, May 17, 2023
A universe of opportunities. Open to you.
Payoneer's mission is to empower anyone, anywhere to participate and succeed in the global economy. If our mission connects with your values, if you revel in solving complex challenges, and if you want to continuously advance your career, come realize your potential at Payoneer!
Life at Payoneer is a global community, where you'll work with colleagues all over the world, in a hybrid or remote work frame. As an equal opportunity employer, the only things that matter to us are your skills, your drive and your desire to have a positive impact on others.
What you'll be spending your time on:
You'll be part of the wind of transformation, implementing digital solutions to support our customers with better self-service and personalization, our agents with new tools, and our decision-makers with better data.
Work closely with developers and operational stakeholders to ensure that the chatbot and other customer-facing automation tools meet our customers' needs
Design and develop chatbots using natural language processing and machine learning tools
Create engaging and intuitive chatbot experiences for all Payoneer customers.
Review surveys and analyze customer interaction data to identify issues.
Ongoing solution optimization via multiple digital assets to enhance customer experience while reducing operational costs.
Stay up-to-date with the latest chatbot design trends and technologies.
Ensure that the chatbot is accessible and user-friendly for all Payoneer customers.
Design chatbot and email automation conversation flow, maintain and optimize the flow while reading feedback and QA reports.
Is this you?
The Payoneers are:
Accountable | Adaptable | Collaborative | Communicative | Fast Learners | Independent | Motivated | Problem Solvers | Resilient | Technically Proficient
For this role you are also:
Design thinking & customer experience-oriented: Apply customer-centered design thinking to create chatbot experiences that are intuitive, engaging, and meet our customers' needs.
Creativity: Design an engaging and fun-to-use chatbot that reflects Payoneer values and localization
Communication Skills: You should be able to communicate effectively with developers, stakeholders, and other team members and be able to explain their designs and ideas to others.
Analytical and Problem-Solving Skills: You should have strong analytical and problem-solving skills to identify issues with the chatbot and come up with solutions to improve its performance.
Project Management: You should be able to manage your own projects, set priorities, and meet the deadline
Knowledge of AI and Machine Learning technology
Out-of-the-box thinker
High attention to details
Have you done this kind of stuff?
Bachelor's degree in information systems, Industrial engineering, Human-Computer Interaction, or a related field
2+ years of work experience within the area of Conversational AI / Conversational Experience Design
Proven experience in customer journey design and analyzing the performance of automated self-service platforms and identifying improvement opportunities
Good understanding of agile methodologies, as well as Design Thinking
Experience with chatbot development platforms such as Dialogflow, Amazon Lex, or Microsoft Bot Framework is a plus
Knowledge of natural language processing and machine learning
Excellent communication and collaboration skills
Strong problem-solving and analytical skills
Hands-on mentality with a very creative mindset
High sense of ownership and ability to deliver;
Native English – Must;
Experience in a customer service or a contact center environment is a plus
Not a must but a great advantage:
SQL knowledge
Spanish speaker
Who we are:
Payoneer (NASDAQ: PAYO) is the world's go-to partner for digital commerce, everywhere. From borderless payments to boundless growth, Payoneer promises any business, in any market, the technology, connections and confidence to participate and flourish in the new global economy. Powering growth for customers ranging from aspiring entrepreneurs in emerging markets to the world's leading brands, Payoneer offers a universe of opportunities, open to you.