Senior Compliance Data Manager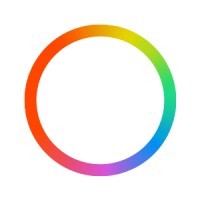 Payoneer
Legal, Data Science
Petah Tikva, Israel
Posted on Monday, May 1, 2023
A universe of opportunities. Open to you.
Payoneer's mission is to empower anyone, anywhere to participate and succeed in the global economy. If our mission connects with your values, if you revel in solving complex challenges, and if you want to continuously advance your career, come realize your potential at Payoneer!
Life at Payoneer is a global community, where you'll work with colleagues all over the world, in a hybrid or remote work frame. As an equal opportunity employer, the only things that matter to us are your skills, your drive, and your desire to have a positive impact on others.
Payoneer Inc. is seeking a highly motivated and experienced Senior Compliance Data Manager to join our Compliance team in Israel. The successful candidate will be responsible for managing and prioritizing all data applications and needs, creating and maintaining compliance KRIs & KPIs, customer risk ratings, and managing and creating managerial dashboards and data tools for analysts. The Senior Compliance Data Manager will also be responsible for building and improving data infrastructure that will allow the company to deploy and develop model and AI tools.
What you'll be spending your time on:
Manage and prioritize all data applications and needs internally and externally, including cost analysis, risk trends, investigation needs, reports for audits and oversight, risk assessment data, and management reports.
Create and maintain compliance KRIs & KPIs.
Develop customer risk ratings using the DRE/ BRS, LOB model, risk engine (in the future).
Work with Documentation/Governance team to ensure full documentation for any and all customer risk rating which influences KYC segments.
Build alerts/monitors/dashboards per score and regularly monitor for inefficiencies and/or control deficiencies. Work with analysts and data scientists to optimize.
Translate Compliance/Risk requirements into risk rating specifications (e.g., if a new feature is needed in a risk rating).
Familiar with each score and each score's main concepts/purpose(s)/features and is able to confidently describe a score's place within Payoneer's overall KYC/AML framework.
Manage and create managerial dashboards and data tools for analysts to increase data availability.
Build and improve data infrastructure that will allow the company to deploy and develop model and AI tools, including accuracy in MOs, create events in the DB, etc.
Is this you?
The Payoneers are:
Accountable | Adaptable | Collaborative | Communicative | Fast Learners | Independent | Motivated | Problem Solvers | Resilient | Technically Proficient
Have you done this kind of stuff?
Bachelor's degree in Computer Science, Engineering, Data Science, or a related field. A Master's degree is preferred.
Minimum of 5 years of experience in data management, compliance, risk management, or a related field.
Strong analytical skills and attention to detail.
Excellent communication skills, both verbal and written.
Proven ability to manage multiple projects simultaneously.
Familiarity with compliance regulations and industry standards, including KYC/AML, GDPR, PCI-DSS, etc.
Experience with data modeling, data analysis, data visualization, and data mining tools such as SQL, Python, R, Tableau, and Power BI.
Knowledge of machine learning algorithms, data governance, and data security.
Ability to work effectively in a fast-paced, high-growth, and dynamic environment.
Who we are:
Payoneer (NASDAQ: PAYO) is the world's go-to partner for digital commerce, everywhere. From borderless payments to boundless growth, Payoneer promises any business, in any market, the technology, connections and confidence to participate and flourish in the new global economy. Powering growth for customers ranging from aspiring entrepreneurs in emerging markets to the world's leading brands, Payoneer offers a universe of opportunities, open to you.