VP B2B, China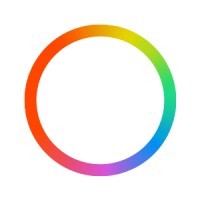 Payoneer
Shenzhen, Guangdong, China
Posted on Friday, April 28, 2023
Have we got a job for you?!
VP B2B, China base in Shanghai or Shenzhen
Build Your Career | Have Fun | Make a Difference
About Payoneer
Payoneer's mission is to empower businesses to go beyond – beyond borders, limits and expectations. In today's digital world, Payoneer enables any business of any size from anywhere to access new economic opportunities by making it possible to transact as easily globally as they do locally.
Payoneer's digital platform streamlines global commerce for millions of small businesses, marketplaces and enterprises from 200 countries and territories. Leveraging its robust technology, compliance, operations and banking infrastructure, Payoneer delivers a suite of services that includes cross-border payments, working capital, tax solutions and risk management. Powering growth for customers ranging from aspiring entrepreneurs in emerging markets to the world's leading digital brands like Airbnb, Amazon, Google and Upwork, Payoneer makes global commerce easy and secure.
Payoneer is a leading fintech company built to disrupt today's way of commerce. Payoneer has accumulated numerous prestigious accolades, including but not limited to:
Payoneer - one world, one platform, endless opportunities.
About Payoneer China
Ever since its inception, Payoneer China has grown at a blistering speed with 250+ employees serving hundreds of thousands of customers. Payoneer China currently is the market leader in cross border payments for ecommerce, B2B trade, and mobile applications. We are also well positioned to grow our business into other business verticals, delivering a portfolio of products and services.
This is a unique opportunity for talents to participate in a fast-moving environment to provide disruptive products and solutions that solve real commercial challenges. It is also a great opportunity to super charge your career and to amplify professional growth, business acumen, and cross industry experience.
If you're an experienced leader, manages operations in the Fintech industry, loves to get things done, collaborates with colleagues all over the world and is interested in joining a fast-growing global company that is trusted by the world's top digital brands and truly cares for its customers, join us at Payoneer!
With over 2000 employees globally, fast processing and delivery of payments is at the heart of our success. Our customers rely on us to make fast and cost effective worldwide international payments. The Payoneer team is dedicated to overcoming the complexities associated with cross-border commerce. We believe in being hi-tech hi-touch, developing the most cutting-edge solutions while remaining friendly and approachable
We're looking for:
Leading our new, fast-growing B2B business. The Leader will manage our B2B go-to-market strategy, working closely with partners and prospects to identify key business opportunities, managing a sales team, and deploying a winning strategy in these segments. The Leader will also evangelize our product offering within the organization, collaborate with stakeholders to comply with local regulation and to streamline operations, understand market trends and develop strategic initiatives to drive incremental market share. The ideal candidate is someone capable of working strategically with internal and external stakeholders while also capable of leading the development of solutions for our customers.
The candidate will have a:
Strong Track Record – The candidate will have a strong successful track record to entering / penetrating new markets (zero to one). In addition, the candidate will demonstrate proven success of building a strong sales / acquisition team and executing a go-to-market plan. Lastly, the candidate will have a demonstrated aptitude for both operating and thinking strategically while also being willing to "roll up the sleeves" and get into the details and work directly with customers when appropriate.
Strategic Focus - The candidate will acquire a strong understanding of B2B business– ecosystem, key stakeholders, business payments, and payment opportunities.
Problem Solving – The candidate will have strong problem-solving capabilities. Entering a new market with many moving parts / uncertainties is not easy. The candidate must thrive in such environments and can build / design solutions where they previously did not exist.
Collaborative – The candidate will work closely with account management, product development, marketing, operations, compliance, risk etc., "land and expand" his / her go-to-market strategy.
Extremely Data Centric – The candidate will provide timely, accurate, and useful analyses concerning the status of the B2B vertical, including progress against.
Professional Experience & Qualifications:
A minimum of ten (10) years of progressive service experience in various vertical organizations, of which at least five (5) years in a director role. Demonstrated success is a requirement in these roles.
Experience within a global organization and working with customers of a variety of sizes around the world, including North America, Europe, China, and Latin America.
An aptitude for project management (concurrent projects) and developing scalable systems and processes to manage high growth while enhancing the customer experience.
An aptitude for balancing resource constraints, budgeting, and "raising the bar" on quality and service delivery.
Experience with Software-as-a-Service or Payment Solution business models.
A keen sense of ethics and integrity.
Leadership Characteristics:
Inspires the team to become customer centric and committed to excellence.
Is well organized, resourceful, and planful; effective and efficient at marshalling multiple resources to get things done; lays out tasks in sufficient detail to mark the trail; can get things done with less and in less time; can work on multiple tasks at once without losing track; foresees and plans around obstacles.
Self-motivated and fearlessly takes on all issues, challenges, and people; comfortably confronts and works through conflict; delivers negative feedback and messages without hesitation; deals promptly and fairly with problem performers; lets everyone know where they stand; thrives in crises and is energized by tough challenges; not afraid to make negative decisions and take tough action; challenges the status quo.
Attacks everything with drive and energy with an eye on the bottom line; not afraid to initiate action before all the facts are known; drives to finish everything he/she starts.
Writes and presents effectively; adjusts to fit the audience and the message; strongly gets a message across.
Is a person of high character; is consistent and acts in line with a clear and visible set of values and beliefs; deals and talks straight; walks his/her talk; is direct and truthful but at the same time can keep confidences.