Risk Product Analyst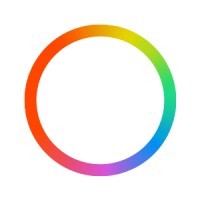 Payoneer
IT, Product
Petah Tikva, Israel
Posted on Thursday, April 27, 2023
A universe of opportunities. Open to you.
Payoneer's mission is to empower anyone, anywhere to participate and succeed in the global economy. If our mission connects with your values, if you revel in solving complex challenges, and if you want to continuously advance your career, come realize your potential at Payoneer!
Life at Payoneer is a global community, where you'll work with colleagues all over the world, in a hybrid or remote work frame. As an equal opportunity employer, the only things that matter to us are your skills, your drive and your desire to have a positive impact on others.
What you'll be spending your time on:
We are on the hunt for a brilliant and experienced Senior Compliance/Risk Product Analyst to join our team. You will be responsible for conducting risk assessments, building discovery processes for compliance policies, and measuring their success. As our resident guru, you will provide compliance and risk management advice to various departments. The Senior Compliance/Risk Product Analyst will also be responsible for reviewing and evaluating our current risk management practices and providing recommendations for improvement. This role could be yours if you have a strong background in compliance and risk management and are able to communicate effectively with all levels of the organization.

Is this you?
The Payoneers are:
Accountable | Adaptable | Collaborative | Communicative | Fast Learners | Independent | Motivated | Problem Solvers | Resilient | Technically Proficient
For this role you are also:
Conduct in-depth analysis of data related to compliance and regulatory requirements, including data collected from various sources such as internal systems, external databases, and regulatory reports. You might be doing data cleansing, data validation, data interpretation, and data visualization to identify patterns, trends, and anomalies.
Conduct risk assessments of business processes, systems, and activities, and provide recommendations for mitigation of identified risks.

Design and execute compliance testing and monitoring programs to assess the effectiveness of the company's compliance controls and processes. Analyze testing results, identify compliance issues, and recommend remedial actions as needed.

Provide support to internal stakeholders such as compliance officers, risk management teams, and business units – by analyzing and interpreting compliance data, answering data-related queries, and providing insights to support decision-making processes. This may also mean providing training and guidance on compliance data management, reporting, and analysis best practices.

Identify opportunities for process improvements and automation to streamline compliance data management, reporting, and analysis processes. This may involve collaborating with cross-functional teams to implement technological solutions, such as data analytics tools, machine learning algorithms, or data visualization platforms, to enhance efficiency and effectiveness of compliance-related activities.

Participate in ad hoc projects related to compliance data management, reporting, and analysis as assigned by management. This may include special investigations, data remediation efforts, or other compliance-related initiatives.
Have you done this kind of stuff?
Bachelor's degree in Business, Accounting, Finance, or related field required – advanced degree preferred

At least 5 years of experience as a Product Analyst in compliance and risk management. (in a financial services industry is an advantage)

Strong analytical skills and experience working with large datasets (SSMS, BigQuery, etc.)
Demonstrated ability to develop and implement effective risk management strategies

Strong knowledge of regulatory requirements and best practices in compliance and risk management.

Proactive attitude

Excellent communication in and interpersonal skills, plus the ability to effectively collaborate with others at all levels of the organization

Detail-oriented with strong organizational and project management skills
Who we are:
Payoneer (NASDAQ: PAYO) is the world's go-to partner for digital commerce, everywhere. From borderless payments to boundless growth, Payoneer promises any business, in any market, the technology, connections and confidence to participate and flourish in the new global economy. Powering growth for customers ranging from aspiring entrepreneurs in emerging markets to the world's leading brands, Payoneer offers a universe of opportunities, open to you.