CJ Knowledge Group Manager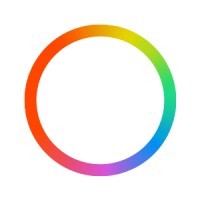 Payoneer
Petah Tikva, Israel
Posted on Wednesday, April 19, 2023
A universe of opportunities. Open to you.
Payoneer's mission is to empower anyone, anywhere to participate and succeed in the global economy. If our mission connects with your values, if you revel in solving complex challenges, and if you want to continuously advance your career, come realize your potential at Payoneer!
Life at Payoneer is a global community, where you'll work with colleagues all over the world, in a hybrid or remote work frame. As an equal opportunity employer, the only things that matter to us are your skills, your drive, and your desire to have a positive impact on others.
We're looking for
A Leader for our Global Customer Journey Knowledge Team, a visionary, a strategist with great communication skills, that will lead the team into the future with a clear direction and yet, agile to make quick and dynamic changes to the structure and planning according to organizational needs.
What you'll be spending your time on:
Lead a Global team of Team Leaders and Knowledge Specialists
Set and execute the knowledge strategy and the team structure considering the future development of knowledge management systems and practices to support the work and development of the department into the future.
Establish clear measurement mechanisms to evaluate knowledge learning impact and performance against KPI's
Collaborate with end-users and key stakeholders to assess knowledge gaps and plan, develop, and deliver appropriate knowledge documents and training accordingly
Take full ownership of the existing Knowledge Base - building, creating, and improving procedures and content

Is this you?
The Payoneers are:
Accountable | Adaptable | Collaborative | Communicative | Fast Learners | Independent | Motivated | Problem Solvers | Resilient | Technically Proficient
Have you done this kind of stuff?
3-5+ years of experience in knowledge management in a global company, preferably Fintech
Native English speaker or equivalent to a native speaker, with excellent articulation skills – must
Excellent Managerial skills with strong leadership abilities.
Vast Experience with Knowledge Base systems
Excellent ability to explain complex content in an easy-to-follow way
Must be detail oriented and have strong project management skills
Proficiency with MS office 365 applications (i.e. Forms, Flow, Teams, Power Point, Excel...)
Motivated by a fast-paced environment, possessing the ability to manage multiple tasks
Excellent analytical, organizational, and problem-solving skills
Promote a culture that will facilitate knowledge sharing and organizational learning
Customer centric orientation - A deep understanding of our customers and what their needs are
Ability to effectively communicate to staff of all levels of experience and technical ability
Not a must but a great advantage:
Knowledge base editor/contributor
Technical background
Understanding of formatting articles on the web
Who we are:
Payoneer (NASDAQ: PAYO) is the world's go-to partner for digital commerce, everywhere. From borderless payments to boundless growth, Payoneer promises any business, in any market, the technology, connections and confidence to participate and flourish in the new global economy. Powering growth for customers ranging from aspiring entrepreneurs in emerging markets to the world's leading brands, Payoneer offers a universe of opportunities, open to you.