Solution Manager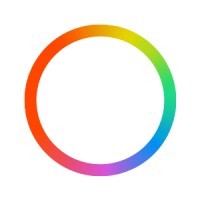 Payoneer
Operations
Shanghai, China
Posted on Thursday, April 6, 2023
Have we got a job for you?!

Solution Manager, Shanghai

Build Your Career | Have Fun | Make a Difference

About Payoneer

Payoneer's mission is to empower businesses to go beyond – beyond borders, limits and expectations. In today's digital world, Payoneer enables any business of any size from anywhere to access new economic opportunities by making it possible to transact as easily globally as they do locally.
Payoneer's digital platform streamlines global commerce for millions of small businesses, marketplaces and enterprises from 200 countries and territories. Leveraging its robust technology, compliance, operations and banking infrastructure, Payoneer delivers a suite of services that includes cross-border payments, working capital, tax solutions and risk management. Powering growth for customers ranging from aspiring entrepreneurs in emerging markets to the world's leading digital brands like Airbnb, Amazon, Google and Upwork, Payoneer makes global commerce easy and secure.
Payoneer - one world, one platform, endless opportunities.

About Payoneer China

Ever since its inception, Payoneer China has grown at a blistering speed with 250+ employees serving hundreds of thousands of customers. Payoneer China currently is the market leader in cross border payments for ecommerce, B2B trade, and mobile applications. We are also well positioned to grow our business into other business verticals, delivering a portfolio of products and services.
This is a unique opportunity for talents to participate in a fast-moving environment to provide disruptive products and solutions that solve real commercial challenges. It is also a great opportunity to super charge your career and to amplify professional growth, business acumen, and cross industry experience.
If you're an experienced leader, manages operations in the Fintech industry, loves to get things done, collaborates with colleagues all over the world and is interested in joining a fast-growing global company that is trusted by the world's top digital brands and truly cares for its customers, join us at Payoneer!
With over 2000 employees globally, fast processing and delivery of payments is at the heart of our success. Our customers rely on us to make fast and cost effective worldwide international payments. The Payoneer team is dedicated to overcoming the complexities associated with cross-border commerce. We believe in being hi-tech hi-touch, developing the most cutting-edge solutions while remaining friendly and approachable
Key Responsibilities
• Set the solution vision and strategy by understanding operation teams needs and improve workflows between those teams
• Work closely with other teams to define requirements and ensure the end-to-end high quality product delivery
• Translate business and operational needs to technical requirements
• Identify the challenges with impacted parties and dependencies such as operations, compliance, knowledge, product, analytics, business partners
• Create proposed solution and lead it to launch and ongoing tracking
• Collaborate closely with product department to ensure operational teams processes are factored into new product development plans and designs, and to integrate solutions to identify user experience issues in upcoming versions
• Come up with initiatives to improve the operational processes and flows
• Work with project managers, operational teams, and external partners to promote technical banking integrations
• Collaborate closely with our global Tech Services team to support all Chinese language dependent technical work
• Act as a focal point to resolve technical issues and urgent incidents/crises when required
Skills, Qualification and Experience
• Bachelor degree with 2-year experience in operational product management roles. Preferably with experience in Fintech, Banking, Payment & credit-card industries
• Strong interpersonal skills to lead and drive execution with cross-functional teams
• Proven ability to execute complex projects in mid-size organizations, self-motivated, detail-oriented problem solver with ability to get things done
• Excellent written, verbal and presentation communication skills across technical and non-technical stakeholders
• Familiar with web methodologies for B2B and B2C including UX and UI definition
• Solution, technical and analytical orientation
• Intermediate SQL and Excel skills
• High proficiency in spoken and written English and Chinese