Ops Analytics Manager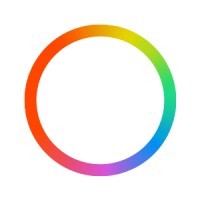 Payoneer
Operations, Data Science
Shanghai, China
Posted on Thursday, January 19, 2023
Have we got a job for you?!
Ops Analytics Manager, Shanghai / China
Build Your Career | Have Fun | Make a Difference
About Payoneer
Payoneer's mission is to empower businesses to go beyond – beyond borders, limits and expectations. In today's digital world, Payoneer enables any business of any size from anywhere to access new economic opportunities by making it possible to transact as easily globally as they do locally.
Payoneer's digital platform streamlines global commerce for millions of small businesses, marketplaces and enterprises from 200 countries and territories. Leveraging its robust technology, compliance, operations and banking infrastructure, Payoneer delivers a suite of services that includes cross-border payments, working capital, tax solutions and risk management. Powering growth for customers ranging from aspiring entrepreneurs in emerging markets to the world's leading digital brands like Airbnb, Amazon, Google and Upwork, Payoneer makes global commerce easy and secure.
Payoneer - one world, one platform, endless opportunities.
About Payoneer China
Ever since its inception, Payoneer China has grown at a blistering speed with 250+ employees serving hundreds of thousands of customers. Payoneer China currently is the market leader in cross border payments for ecommerce, B2B trade, and mobile applications. We are also well positioned to grow our business into other business verticals, delivering a portfolio of products and services.
This is a unique opportunity for talents to participate in a fast-moving environment to provide disruptive products and solutions that solve real commercial challenges. It is also a great opportunity to super charge your career and to amplify professional growth, business acumen, and cross industry experience.
China is a strategic region for Payoneer; moreover, China has many unique requirements and needs. The closer we can approximate a Native Chinese offering the better off we are from a business standpoint.
As Ops Analytics Manager, You will
Analyze source data and interpret data into patterns and trends.
Collaborate with stakeholders from local and global to capture, prioritize and deliver the data analytical requirements and drive measurable results.
Convert datasets into insights and with actionable execution plans and influence key stakeholders to implement the solutions.
Lead analytics projects by providing professional data solutions to support operation strategy, regional initiatives, performance analysis, etc.
Provide training to teams on BI tool usage and dashboard creation
We're looking for:
5+ years of hands-on experience in data modeling and data visualization tools
2+ years of experience in managing data projects
Proficient in using SQL, Python and Big Query for data manipulation and analysis
Experienced in data visualization and dashboard development with tools like Tableau, Power BI, Looker
Excellent presentation, communication, and project management skills
Motivated self-starter who can learn quickly in a fast-paced environment
Great team player who cares and willing to help other colleagues
Excellent in verbal and written English, to work with a diverse global team
Experiences in fintech or ecommerce industry is a plus