Operations Tech Group Manager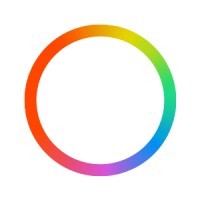 Payoneer
Operations
Petah Tikva, Israel
Posted on Monday, January 9, 2023
A universe of opportunities. Open to you.
Payoneer's mission is to empower anyone, anywhere to participate and succeed in the global economy. If our mission connects with your values, if you revel in solving complex challenges, and if you want to continuously advance your career, come realize your potential at Payoneer!
Life at Payoneer is a global community, where you'll work with colleagues all over the world, in a hybrid or remote work frame. As an equal opportunity employer, the only things that matter to us are your skills, your drive and your desire to have a positive impact on others.
We're looking for a strong, motivated leader with interpersonal skills to manage our operations technical group – someone KPI driven, a creative problem solver with out-of-the-box thinking, who will drive the group forward. Are you that leader?
What you'll be spending your time on:
Lead the tech domain of Operations, in collaboration with all relevant stakeholders (Product, Project, R&D, Data, and more)
Manage the Ops technical group globally in the various Payoneer hubs.
Oversee the group's responsibilities – including all configurations, technical support, incidents, analyses, investigations, and development requests along with R&D, IT, and Product

Design and implement cross company projects using the MS Power Platform and other automation tools

Take ownership of flows and make decisions in a fast-paced environment
Prioritize tasks and maximize the tools and resources of the group
Identify new tools and technologies to improve our service and efficiency
Manage the cross-functional relationships effectively
Manage technical issues with the global teams
Define work practices & SLAs for the team
Is this you?
The Payoneers are:
Accountable | Adaptable | Collaborative | Communicative | Fast Learners | Independent | Motivated | Problem Solvers | Resilient | Technically Proficient
For this role you are also:
Bachelor's degree in Computer Science, Information Technology, or related field.
5+ years of experience in automation systems, call center management, and customer support chatbots
Strong knowledge of automation systems like RPA,

Power Automate

Strong knowledge of call center systems such as ServiceNow or RightNow (Oracle)- MUST

Experience working with telephony software technology (IVR)

Experience working with integration technologies (REST APIs, web services, etc.)- MUST

High level of English - MUST
Experience managing a team and developing processes.
Strong problem-solving skills and ability to work well in a team environment.
Excellent communication skills and ability to collaborate with cross-functional teams.
Ability to manage multiple projects simultaneously and work in a fast-paced environment.
Not a must, but a great advantage:
Work experience in a fintech company/payments industry
Background in a global role working across multiple geographical locations
Who we are: Payoneer (NASDAQ: PAYO) is the world's go-to partner for digital commerce, everywhere. From borderless payments to boundless growth, Payoneer promises any business, in any market, the technology, connections and confidence to participate and flourish in the new global economy. Powering growth for customers ranging from aspiring entrepreneurs in emerging markets to the world's leading brands, Payoneer offers a universe of opportunities, open to you.