Automation Manager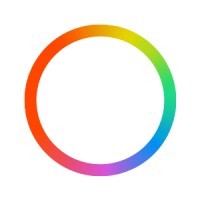 Payoneer
Petah Tikva, Israel
Posted on Thursday, December 22, 2022
Build Your Career | Have Fun | Make a Difference
If you're the kind of person that loves to get stuff done, collaborate with colleagues all over the world and is interested in joining a fast growth global company that is trusted by the world's top digital brands and truly cares for its customers, join us at Payoneer!
We're looking for an experienced Digital Automation Manager to join the Customer Journey department and take part in training AI models for KYC processes, with a focus on improving automation and optimizing business processes. You will be responsible for turning data into insights, handle machine learning, running POC's, analyzing results and cost calculations . You will be hands on implementing automations tools (mainly RPA's). You will be working in full cooperation with product managers, the compliance and KYC group manager, the payment Product leaders, solution managers and Data team, and the various operational leaders.
What's the job?
Analyze and prepare data related to operational performance for testing and analytics, identifying opportunities for automation and process improvement and ensuring data quality and integrity.
Use analytical skills, data and business judgment to address operational business questions.
Monitoring data of tools and manual flows gathering integrating data sets from various sources.
Collaborate with clients and business stakeholders to identify opportunities for AI model development and deployment.
Train AI models (mainly RPA)
Provide guidance and support to cross-functional teams in the deployment and implementation of AI models.
Present findings and recommendations to stakeholders, demonstrating the value of AI models in improving business operations and customer satisfaction.
Have you done this kind of stuff?
BA in Industrial Management, statistics or related field.
2 years' Experience in data preparation for testing and analytics, with strong analytical and problem-solving skills.
Strong understanding of business operations and customer needs, with experience in process improvement and automation.
High Technical Understanding
Experience with writing SQL, Excel (pivot, v-lookup, charts) and RPA (process and solution)
Experience in training AI models using machine learning – Advantage
Experience with Mongo and BI tools (Tableau, Yellowfin, QlikView, Power BI, etc.) – Advantage
A few words about us
Payoneer is a leading payment platform and one of the world's fastest growing fintech companies, ranking high on Inc. 5000, Deloitte Fast 500, and the CNBC Disruptor List. We empower entrepreneurs and businesses anywhere in the world – from Cairo to California, Buenos Aires to Bangalore and Tel Aviv to Tokyo – to go beyond and grow successful, sustainable businesses. With millions of customers in over 200 countries worldwide and trusted by clients like Amazon, Airbnb and Google, Payoneer truly connects anyone, anywhere, with opportunities to trade globally.
Careers
Join one of the fastest growing Fintech companies around. Grow your career with an inspiring global team, as we bring people closer together by removing the barriers of cross-border trade.
​