Risk Analyst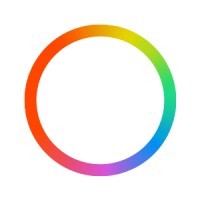 Payoneer
IT
Petah Tikva, Israel
Posted on Sunday, December 11, 2022
A universe of opportunities. Open to you.
Payoneer's mission is to empower anyone, anywhere to participate and succeed in the global economy. If our mission connects with your values, if you revel in solving complex challenges, and if you want to continuously advance your career, come realize your potential at Payoneer!
Life at Payoneer is a global community, where you'll work with colleagues all over the world, in a hybrid or remote work frame. As an equal opportunity employer, the only things that matter to us are your skills, your drive, and your desire to have a positive impact on others.
We're looking for a highly motivated team player who will perform risk analyses and investigations, draw conclusions based on data and user behavior, and clearly communicate the findings. You will join a dynamic and fast-paced environment, and cooperate with other teams and departments to support the monitoring processes of the risk department. The ideal candidate will have a proven track record in transaction/payment monitoring, AML & CTF, or related fields.
What's the job?
Perform risk investigations and analyses
Draw conclusions based on multiple data sets and user behavior
Conduct research and provide data-driven analytical/risk insights
Communicate the review findings, make risk-related decisions, and act upon them
Work closely with other teams, groups, and departments to support the development of risk-related tools, processes, and products to improve monitoring mechanisms
Have you done this kind of stuff?
Bachelor's degree or relevant experience
Experience with AML monitoring/investigations to identify fraudulent/AML behavior - an advantage
Experience with analysis/investigations to identify trends and patterns
Experience with open-source investigations
Proven critical thinking and problem-solving skills – a must
Proven ability to communicate effectively (both written and verbal) – a must
Excellent written and spoken English – a must
Experience working with SQL – an advantage
Does this sound like you?
Solid analytical skills, and a fast learner
Flexible attitude and able to cope with changing requirements
A team player with strong cross-group collaboration
Highly motivated, with a can-do approach and a committed, positive attitude
Pays attention to small details and yet sees the big picture
Has the ability to work independently with a strong drive for results
Possesses a strong command of Excel and other MS Office Suite tools (Outlook, Word, etc.)
Has good communication skills, both written and verbal
Who we are:
Payoneer (NASDAQ: PAYO) is the world's go-to partner for digital commerce, everywhere. From borderless payments to boundless growth, Payoneer promises any business, in any market, the technology, connections and confidence to participate and flourish in the new global economy. Powering growth for customers ranging from aspiring entrepreneurs in emerging markets to the world's leading brands, Payoneer offers a universe of opportunities, open to you.