Native Engineer - Platform Services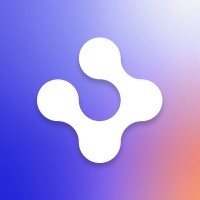 OpenFin
London, UK
Posted on Thursday, October 26, 2023
Native Engineer - Platform Services
Location: We have an office in London and this role can either be based in the office, flexible hybrid, or remote (subject to your legal right to work within the jurisdiction). Attendance at the office is encouraged during our collaboration days but optional.
About OpenFin
OpenFin is a high-growth enterprise productivity tech company backed by the world's largest banks and most respected FinTech VCs, including J.P. Morgan, Barclays, HSBC, Wells Fargo, SC Ventures, Bain Capital Ventures, DRW, Nyca Partners, and Pivot Investment Partners. OpenFin modernises and democratises app development and distribution in the finance space. We provide a secure OS that brings a fast and intuitive app experience to the financial desktop. Built on Google's Chromium, OpenFin combines native experience, data sharing, lightning-fast distribution, and robust security with an agile web development and deployment model to accelerate digital transformation and innovation. Today, over 4,000 apps across 675,000 users run on OpenFin, and with the company recently completing a Series D funding round, OpenFin is set for continued growth and expansion.
Within finance, the number of firms utilising OpenFin technology has grown from 2,400 to 3,800 since the launch of Workspace in May 2021. Having recently closed our Series D funding, we are paving the way for exciting times ahead!
About the Role
OpenFin is hiring and we are looking for a Platform Services Engineer to join our global team! We are seeking a candidate who has a confident command of .NET, in addition to having dabbled in a variety of different technologies, with a passion for learning new ones.
Creating applications and frameworks using .NET on the Windows platform will be a primary focus of this position. The role will also involve working on projects using a combination of both older and much newer technologies, such as Rust. An ability and willingness to be adaptable, learn quickly, and context switch is crucial to success in this role. We have an informal, collaborative, and fun environment and the person in this seat will get to work with, and have the support of, an exceptional team of engineers across the US & the UK - partnering together to develop creative solutions to new problems.
Responsibilities
Design and build APIs and related functionality that power some of the most complex and mission critical applications at the world's largest financial institutions
Be able to quickly get up to speed on understanding OpenFin technologies and products
Iterate quickly on proofs of concept (POC) and turn these POCs into production quality code, while providing support for them throughout the process
Collaborate closely with product teams and occasionally with clients, to ensure our lead in the marketplace.
Engage with our support and sales engineers to help shape the roadmap for our products
Implement changes and enhancements to our .NET and Rust product offerings
Coordinate with our other teams to ensure timely delivery of our teams products
What We're Looking For
5+ years of experience building applications and frameworks with .NET on Windows
Experience with .NET (Core & Framework) plus JavaScript or TypeScript and/or Electron
Willingness and ability to learn new technologies quickly, such as Rust
Excellent communication skills both written and verbal and the desire to work in a highly collaborative environment
Quality first mindset, a reliable self-starter, that is a solutions-oriented individual with strong attention to detail
Some experience with working in an agile environment, excellent analytical thinking and the ability to think ahead of the sprint
Demonstrate ability to adapt to needs of various stakeholders and re-prioritise tasks as necessary in a shifting environment
A Bonus For Having:
Deep experience and understanding of Windows and Windows SDK
Experience with a wide range of other technologies such as Java, Python, Go, React, NexJS, Mocha, etc.
Working knowledge of enterprise production environments
What We're Offering
Benefits -
Time to Rejuvenate - 25 days of paid time off, in addition to 8 paid holidays each calendar year
Time to Recuperate - 40 hours of sick time each calendar year
Medical Insurance - A group medical insurance plan with Vitality which includes a personal health fund, medical/dental treatment, mental health and advanced cancer coverage
Parental Leave and Workplace Nursery Benefit
Short and Long Term Disability
Life Insurance
Pension
Stock Options
Additional Perks -
Access to the Vitality GP App - Schedule virtual GP consultations and receive referrals
Vitality Plus Benefits - 50% off select gym memberships, 50% off running shoes and bikes, free 30-minute health checks, Apple Watch discounts, etc.
Unlimited Coffee, Tea, Snacks, and Beer on Tap
Life at OpenFin
At OpenFin, our mission is to stay on the cutting edge of web technologies and to enable our customers to do the same. We pride ourselves on our friendly, diverse, understanding and supportive culture. Our goal is to create a space where employees can learn and innovate, and overall, have a good time doing it. We value and appreciate that our employees have a wide set of interests and experiences. Getting to know each other and forming relationships is important, which is why we regularly host offsite events, happy hours and virtual social hours, in addition to having a variety of Employee Resource Groups to participate in. Our environment is conducive to a productive and enjoyable learning experience -- aligned together, moving fast and working to create compelling solutions for our clients.
*Voted "Best Solution for Workflow Automation" at the Trading Tech Insight Awards (2023)
*Voted "Top 50 Best Startups to Work For in the US & in NY" by BuiltIn (2023)
*Voted "Best FinTech Company CEO" at the FinTech Breakthrough Awards (2023)
*Voted "Most Influential Financial Technology Firm" by Harrington Starr (2023)
*Voted "Best Workplace for Technologists" in the Top 1% Awards by Harrington Starr (2022)
*Voted "FinTech of the Year" at the US FinTech Awards (2022)
*Voted "FinTech Innovation of the Year" by Financial News (2022)
*Voted "Best Workplace for Change & Transformation" by Harrington Starr (2021)
*Voted "FinTech of the Year" by TradeTech (2020)
RECRUITERS NOTICE: Recruiters - if you wish to reach out to us regarding this job posting, you may reach out to externalrecruitment@openfin.co in order for your communication to be reviewed. OpenFin will review these communications if external help is needed for a position. Agencies may not contact individuals within our organisation with solicitations. Firms that do not follow these guidelines risk having all communication from their firm being blocked. We thank you in advance for your cooperation in following our process.