Senior Revenue Accountant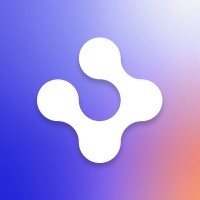 OpenFin
Accounting & Finance, Sales & Business Development
New York, NY, USA
Posted on Wednesday, September 20, 2023
Senior Revenue Accountant
Location: New York City, NY or Hybrid Remote
We have an office in New York City and this position can be based in the office, or hybrid remote, with attendance twice a week (subject to your existing right to work within the jurisdiction).
About OpenFin
OpenFin is a high-growth enterprise productivity tech company backed by the world's largest banks and most respected FinTech VCs, including J.P. Morgan, Barclays, HSBC, Wells Fargo, SC Ventures, Bain Capital Ventures, DRW, Nyca Partners, and Pivot Investment Partners. OpenFin modernizes and democratizes app development and distribution in the finance space. We provide a secure OS that brings a fast and intuitive app experience to the financial desktop. Built on Google's Chromium, OpenFin combines native experience, data sharing, lightning-fast distribution, and robust security with an agile web development and deployment model to accelerate digital transformation and innovation. Today, over 4,000 apps across 675,000 users run on OpenFin, and with the company recently completing a Series D funding round, OpenFin is set for continued growth and expansion.
About the Role
OpenFin is growing and we are looking for a Sr. Revenue Accountant to join our team! The person in this seat will work to strengthen our entire revenue cycle from billing through to the recording of revenue. We are looking for someone with a strong attention to detail and a deep understanding of revenue accounting.
Responsibilities
Revenue Recognition:

Analyze sales contracts, agreements, and transactions to determine appropriate revenue recognition methods
Ensure compliance with relevant accounting standards (e.g., ASC 606 or IFRS 15)

Revenue Recording:

Prepare and post journal entries for revenue transactions in accordance with accounting principles
Reconcile accounts and maintain accurate and up-to-date records, including deferred and accrued revenue account

Financial Reporting:

Assist in the preparation of financial statements, including income statements, balance sheets, and cash flow statements
Prepare disclosures and provide revenue-related data & analysis for internal and external financial reporting purposes

Compliance and Audit:

Ensure compliance with internal controls, staying current with accounting standards and recognition, to proactively implement changes as needed
Assist with external audits and work with auditors to provide necessary documentation and explanations

Analysis and Reporting:

Perform revenue analysis, identify trends, and provide insights to support decision-making
Prepare revenue forecasts and monitor revenue and profitability KPIs for budgeting information and financial planning processes

Process Improvement:

Develop and implement best practices, while identifying opportunities for streamlining process and improving efficiency

Cross-functional Collaboration:

Collaborate with sales teams to review contracts and identify any potential revenue-related issues, in addition to working closely with legal, and operations, to ensure alignment in practices
Provide guidance and training to non-financial staff on revenue recognition principles and policies
What We're Looking For
Bachelor's degree in Accounting, Finance, or a related field; CPA or equivalent certification is a plus!
2-5 years of experience in revenue accounting or a similar financial role
Strong knowledge of accounting standards, particularly revenue recognition (e.g., ASC 606, IFRS 15)
Proficiency in financial software, especially Ordway or a similar revenue and billing system, and accounting software such as Oracle Netsuite or QuickBooks
Excellent analytical skills and attention to detail
Experience with analyzing bespoke contracts
Strong communication skills to collaborate effectively with various teams
Ability to work independently and meet deadlines
What We're Offering
Benefits -
Time to Rejuvenate - 20 days of paid time off, in addition to 12 paid holidays each calendar year
Time to Recuperate - 40 hours of sick time each calendar year
Medical/Dental & Vision - Competitive plans, offering up to 90% coverage and a variety to choose from, so you can pick the plan that's right for you
Flexible Spending Account (FSA)
Parental Leave
Short and Long Term Disability
Life Insurance
401k Account
Stock Options
Additional Perks -
One Medical - Free membership, which provides same-day or next-day medical appointments
Talkspace - One year membership, which provides mental health therapy 24/7
Commuter benefits - Contribute pre-taxed dollars towards your commuting expenses (NYC employees only)
Citibike - One year membership, which allows an unlimited amount of 45-minute bike rides for a full year (NYC employees only)
Employee Resource Groups - We believe in having support systems in place and relevant ways for everyone to connect
Life at OpenFin
At OpenFin, our mission is to stay on the cutting edge of web technologies and to enable our customers to do the same. We pride ourselves on our friendly, diverse, understanding and supportive culture. Our goal is to create a space where employees can learn and innovate, and overall, have a good time doing it. We value and appreciate that our employees have a wide set of interests and experiences. Getting to know each other and forming relationships is important, which is why we regularly host offsite events, happy hours and virtual social hours, in addition to having a variety of Employee Resource Groups to participate in. Our environment is conducive to a productive and enjoyable learning experience -- aligned together, moving fast and working to create compelling solutions for our clients.
*Voted "Top 50 Best Startups to Work For in the US & in NY" by BuiltIn (2023)
*Voted "Best FinTech Company CEO" at the FinTech Breakthrough Awards (2023)
*Voted "Most Influential Financial Technology Firm" by Harrington Starr (2023)
*Voted "Best Workplace for Technologists" in the Top 1% Awards by Harrington Starr (2022)
*Voted "FinTech of the Year" at the US FinTech Awards (2022)
*Voted "FinTech Innovation of the Year" by Financial News (2022)
*Voted "Best Workplace for Change & Transformation" by Harrington Starr (2021)
*Voted "FinTech of the Year" by TradeTech (2020)
RECRUITERS NOTICE: Recruiters - if you wish to reach out to us regarding this job posting, you may reach out to externalrecruitment@openfin.co in order for your communication to be reviewed. OpenFin will review these communications if external help is needed for a position. Agencies may not contact individuals within our organization with solicitations. Firms that do not follow these guidelines risk having all communication from their firm being blocked. We thank you in advance for your cooperation in following our process.
Salary Range: $80,000 - $120,000
Salary Range Disclaimer: This base salary range represents the low and high end salary range for this particular position; not all encompassing of the total compensation package. Actual salaries may vary depending upon but not limited to experience, special skill set, education and location. This range represents only one aspect of OpenFin's total compensation package offered to employees. Other forms of compensation may be stock options, commissions, paid time off and other variable benefits. Learn more about additional OpenFin compensation benefits above.