Senior Product Designer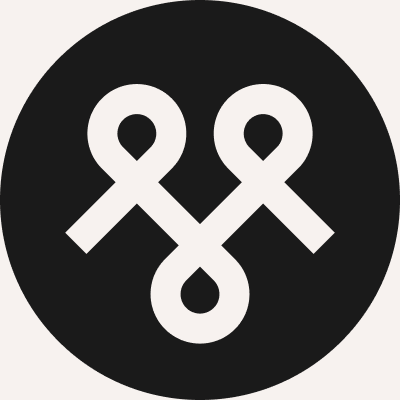 Ladder
Product, Design
Palo Alto, CA, USA
Posted on Thursday, August 24, 2023
About Ladder
Ladder is life insurance built to be instant, simple, and smart. Life insurance is a fundamentally good product for families and communities. Unfortunately, the traditional life insurance process is unnecessarily burdensome, involving in-person meetings with agents, physical paperwork, and 6-8 weeks of waiting. This outdated process has resulted in a $16 trillion coverage gap in the United States.

We are a growing team of innovators going after this huge market by putting the user at the center of product design. We've combined a dead-simple, online application with automatic, real-time underwriting to make instant decisions and provide on-the-spot coverage.
About the Role
The Ladder Design Team is hiring an individual contributor Senior Product Designer to work on every stage of product development, from shaping new features to prototyping iterations, polishing every last design detail before the engineering hand-off. This position will flex across product teams depending on business needs and is part of a well-oiled and close-knit design team featuring product designers, content designers and visual designers.
If you're a designer with an active portfolio who thinks deeply, speaks clearly and works collaboratively, we'd love to hear from you. While coming into our Palo Alto headquarters as needed is ideal, we're open to remote candidates in the 23 states Ladder hires in.
How you'll make a difference
Understand Ladder's vision, strategic priorities and competitive position while comprehensively learning our users' needs
Utilize a full range of interaction design, product design and visual design to craft flows, prototypes, sketches, and high-fidelity visuals for Ladder product features
Design new products, enhancements and marketing materials delivering simple, elegant user experience in a fast-moving and iterative environment
Work with design, product management, engineering, data science and compliance to generate ideas and turn them into a thoughtful and humanized product experience
Conduct user research, analyze metrics and integrate learnings
Distill complicated problems into simple, well-rounded solutions based on human-centered design and research data
Work closely with designers on the team to define features and the overall direction of your product area; Improve your team's work by asking for and offering feedback from other product designers and cross-functional teammates
Who You Are
5+ years in product design at a leading consumer technology company required
An outstanding portfolio highlighting design process from concept through execution, showcasing a foundation in typography, interaction, product, and visual design required
Demostrated prototyping as a means to explore and convey design solutions
Consistent track record as an individual contributor on a product design team with a commitment to user-centered design
Experience working and collaborating with cross-functional stakeholders in a fast-paced environment
Successful history working with product managers to strategize product features
Solid understanding of crafting usable, accessible, and modular designs that scale
Exceptional communication, presentation and listening skills
A growth mindset, curious and eager to explore diverse ideas while seeking new opportunities and challenges, sense of humor
What We Offer
Whether you work in our beautiful office in Palo Alto or remotely, Ladder is highly collaborative and fun. To support you in your role, we offer fantastic perks and benefits that reflect our mission of care and support, including:
Excellent medical, dental, and vision coverage | We offer competitive healthcare,dental and vision plans for you and your family.
Flexible paid time off | Take the time that you need to rest and recharge, including our week-long winter holiday closure.
Stock options | We offer competitive stock option packages to participate in the success of building Ladder, including an extended option exercise window of 7 years after two years with Ladder.
A rewarding 401k match program | We'll match up to 4% of your contributions as you save for your retirement goals.
Ladder Fit Program | Your health matters. That's why Ladder provides a monthly reimbursement for wellness-related expenses.
Commuter benefits | When you work from the office, you will receive pre-tax
benefits for your commute and free parking.
A stocked, beautiful new office | Located in downtown Palo Alto, our office was specifically designed to accommodate all working styles. We've invested in technology to support our hybrid team, plus we provide office snacks and daily catered lunches so that team members can work well and have fun together.
Paid parental leave | We think it's crucial that new parents have time to adjust to their new lives without worrying about work, so we provide all parents inclusive of birthing, adoption, or fostering ten weeks of paid baby bonding.
Work-from-home flexibility and support | We recognize that everyone's homelife is different and support remote and hybrid work. Upon joining, we provide a one-time remote office stipend for all team members and then a monthly stipend to cover WFH costs such as the internet.
Fun company-wide events | Whether we work locally or remotely, we genuinely enjoy spending time together. That's why we plan fun virtual and in-person events to let loose and laugh.
The base pay range targeted for this position is $155,000 to $220,000. This role is eligible for equity and benefits as shared above. Base pay is determined by market location and may vary depending on job-related knowledge, skills, and experience.
Ladder is building a diverse team of talented and enthusiastic people. We are an equal opportunity workplace. At Ladder, differences are celebrated and supported to benefit our people, product, and community. Let us know why you're interested in this position and what unique contributions you can make to the Ladder team. We look forward to hearing from you.
Research shows that candidates from underrepresented backgrounds often don't apply for roles if they don't meet all the criteria – unlike majority candidates meeting significantly fewer requirements. We strongly encourage you to apply if you're interested: we'd love to know how you can elevate our team with your unique experience!