Manager, Trust & Safety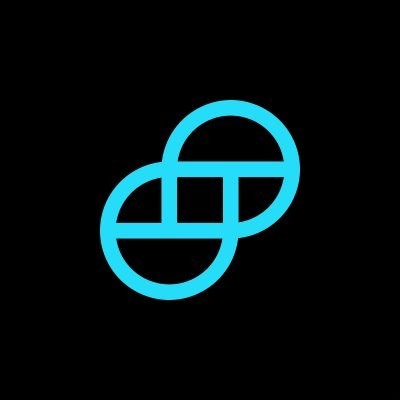 Gemini
Administration
Gurugram, Haryana, India
Posted on Thursday, October 26, 2023
About the Company
Gemini is a global crypto and Web3 platform founded by Tyler Winklevoss and Cameron Winklevoss in 2014. Gemini offers a wide range of crypto products and services for individuals and institutions in over 70 countries.
Our flagship product, the Gemini Exchange, was built to be a compliant and secure platform to buy, sell, and store crypto. Our suite of retail products includes ActiveTrader, a high-performance platform for advanced traders. Gemini also offers the Gemini Credit Card providing real-time crypto rewards, the Gemini dollar (GUSD), a U.S. dollar-backed stablecoin, and Gemini Staking, allowing users to securely stake their tokens on-chain and receive rewards. Nifty Gateway, Gemini's NFT platform, is the world's premier marketplace for NFTs and digital art.
Gemini customers also have access to a wide range of institutional products tailor-made for high-net-worth individuals, asset and wealth managers, and hedge funds and liquidity providers seeking exposure to crypto. Customers looking to place large orders can use Gemini eOTC, a fully-electronic over-the-counter trading platform built for high-value bulk orders. For wealth management professionals, we offer a unique destination for their clients' crypto portfolios from a single platform, and we enable fully electronic clearing and settlement of off-exchange crypto trades.
The Department: Service Fundamentals (Trust & Safety)
Trust & Safety is a team dedicated to protecting Gemini's users and its platform from fraudulent and abusive activity while ensuring a seamless customer journey. We are a diverse group of technology and operational professionals who develop new approaches to solving classic problems using cutting edge tools and processes.
At Gemini, Trust is our Product. Building trust begins by ensuring our customers have a safe and delightful experience on our platform. As we scale, Gemini is looking for a passionate leader to grow and manage our Risk Operations Team. This team works directly with Gemini customers in order to investigate and resolve fraud and abuse. This includes assisting customers with scams, ATOs, onboarding issues, transaction errors, and timely account security escalations.
The Role: Manager, Trust & Safety
Responsibilities:
Lead the overall program and supporting teams responsible for fraud and risk review.
Develop and maintain operational policies, procedures, and SLAs in order to ensure consistent and high quality outcomes.
Scale operational processes to meet the demands of new products, customer feedback, and continued global expansion.
Remain current on prevalent fraud vectors, identify trending risks within operational metrics, and help mitigate potential issues.
Brief executives and other senior management on fraud and risk metrics.
Partner with compliance, customer support, product, legal, and engineering teams to guide the development and improve fraud prevention and risk management controls.
Respond to risk-related customer issues of varying levels of complexity.
Mentor and guide the team of fraud associates; set a high bar of operational excellence.
Manage and understand Key Performance Indicators (KPIs) and make data driven decisions.
Minimum Qualifications:
BA/BS in relevant field or commensurate years of experience.
5+ years of operational experience in a Risk, Trust and Safety, Fraud Prevention team, preferably at a cryptocurrency exchange, fintech or financial institution.
2+ years of people management experience.
A deep understanding of the prevalent types of financial and online fraud, including scams, carding, first party fraud, account takeovers etc.
Strong team player, ability to work with interdisciplinary teams.
A healthy balance of empathy and skepticism, and the ability to question one's own assumptions.
Ability to think on the feet and maintain composure in difficult and complex situations.
Roll-up-the-sleeves, no-task-is-too-small-attitude; willingness to do what's necessary to ensure the safety of our customers.
Ability to create and monitor operational metrics and provide insight to management on business performance.
Familiarity with analytic tools like Looker and Tableau.
This role may include on-call responsibilities during some nights and weekends.
Preferred Qualifications:
Working knowledge of digital assets and cryptocurrencies.
Familiarity with database querying languages such as SQL.
UK, Europe, India, and other region-specific fraud knowledge is a plus.
It Pays to Work Here
The compensation & benefits package for this role includes:
Competitive base salary
Benefits
Discretionary annual bonus
At Gemini, we strive to build diverse teams that reflect the people we want to empower through our products, and we are committed to equal employment opportunity regardless of race, color, ancestry, religion, sex, national origin, sexual orientation, age, citizenship, marital status, disability, gender identity, or Veteran status. Equal Opportunity is the Law, and Gemini is proud to be an equal opportunity workplace. If you have a specific need that requires accommodation, please let a member of the People Team know.