Cloud Network Engineer, Platform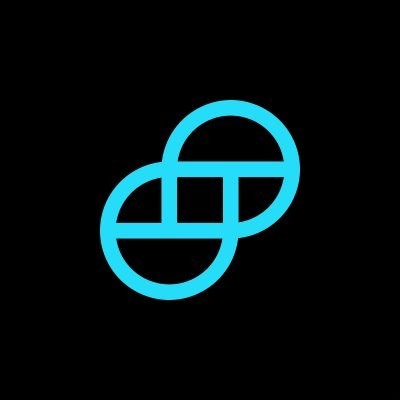 Gemini
IT
Gurugram, Haryana, India
Posted on Friday, September 1, 2023
About the Company
Gemini is a global crypto and Web3 platform founded by Tyler Winklevoss and Cameron Winklevoss in 2014. Gemini offers a wide range of crypto products and services for individuals and institutions in over 70 countries.
Our flagship product, the Gemini Exchange, was built to be a compliant and secure platform to buy, sell, and store crypto. Our suite of retail products includes ActiveTrader, a high-performance platform for advanced traders. Gemini also offers the Gemini Credit Card providing real-time crypto rewards, the Gemini dollar (GUSD), a U.S. dollar-backed stablecoin, and Gemini Staking, allowing users to securely stake their tokens on-chain and receive rewards. Nifty Gateway, Gemini's NFT platform, is the world's premier marketplace for NFTs and digital art.
Gemini customers also have access to a wide range of institutional products tailor-made for high-net-worth individuals, asset and wealth managers, and hedge funds and liquidity providers seeking exposure to crypto. Customers looking to place large orders can use Gemini eOTC, a fully-electronic over-the-counter trading platform built for high-value bulk orders. For wealth management professionals, we offer a unique destination for their clients' crypto portfolios from a single platform, and we enable fully electronic clearing and settlement of off-exchange crypto trades.
The Department: Platform
Our Platform organization's purpose is to enable Gemini to scale effectively and empower our engineering teams to focus on building innovative financial products and experiences for individuals around the world. Platform focuses around building a scalable and secure foundations platform, enabling Engineering to deploy, validate, and operate their services in production, improve resiliency of the service and increase organizational efficiency by reducing operational toil and increase system efficiency through architectural evolution
The Role: Associate Cloud Network Engineer II
The Network Services Team is responsible for partnering with Gemini's other engineering teams to ensure all our systems are architected, engineered and deployed to be resilient, reliable and performant.
As an Associate Cloud Network Engineer II, you will be focused on designing, developing, and maintaining Gemini's Cloud Network Infrastructure. You will be working closely with peers on the Platform, Security, and Development teams, as well as business stakeholders to build a highly scalable and resilient network infrastructure for always on availability.
Responsibilities:
Implementation/support of AWS multi-VPC; multi-region cloud network infrastructure
Evaluate and implement new network infrastructure and topologies
Utilize automation (Terraform/Terragrunt/Ansible) to improve productivity, workflow, and technology deployment
Continually drive improvements in network performance to support various business services
Troubleshoot infrastructure and application performance issues, find and improve performance bottlenecks
Participate in the team's on-call rotation
Minimum Qualifications:
2+ years of experience with large-scale multi-VPC AWS Network Architecture and integration (Terraform, Ansible, etc)
Strong understanding of networking principles, protocols, and technologies (TCP/IP, DNS, VPN, VLAN, BGP, etc.)
Experience with network security concepts and technologies, including firewalls, IDS/IPS, encryption, and access controls
Experience with designing and implementing network architectures using Amazon Transit Gateway to connect and manage multiple VPCs and on-premise networks
Good understanding of network design principles, including segmentation, load balancing, fault tolerance, and performance optimization
Experience with multi-account network architectures and use of Amazon Transit Gateway as a central hub for network connectivity
Experience with Amazon Network Firewall to work as a central hub for securing network traffic for Ingress, Egress, and East-to-West Traffic
Experience with ALBs, NLBs, Global Accelerator, AWS WAF and Shield for Ingress traffic control from the Internet
Experience in zero trust environments
Experience with IaC concepts and tools such as Terraform and Terragrunt for provisioning and managing infrastructure resources
Experience with enterprise scripting languages (such as Python)
Knowledge of Network Mgmt and Analytical tools (such as Splunk, Prometheus, AlertManager, Grafana, flow logs, cloudwatch, etc.)
Understanding of all aspects of TCP/IP networking, troubleshooting, and analysis
Strong collaboration skills for effective communication with cross-functional teams, including developers, system administrators, security teams, and business stakeholders
Solid organizational skills, attention to detail and excellent communication skills
Preferred Qualifications:
Robust experience in a fast-paced financial services or financial trading environment or Large-Scale Web presence company
Multi Cloud Knowledge (eg. AWS, GCP)
It Pays to Work Here
The compensation & benefits package for this role includes:
Competitive base salary
Benefits
Discretionary annual bonus
At Gemini, we strive to build diverse teams that reflect the people we want to empower through our products, and we are committed to equal employment opportunity regardless of race, color, ancestry, religion, sex, national origin, sexual orientation, age, citizenship, marital status, disability, gender identity, or Veteran status. Equal Opportunity is the Law, and Gemini is proud to be an equal opportunity workplace. If you have a specific need that requires accommodation, please let a member of the People Team know.