General Counsel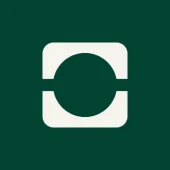 Forage
Legal
United States · Remote
Posted on Thursday, November 9, 2023
About Us:
Forage is a mission-driven payments company that is helping merchants accept government benefits through a single, unified API. Today, over 42 million Americans receive government assistance (ex: Supplemental Nutrition Assistance Program, or SNAP) to buy groceries.
Starting with enabling EBT SNAP online, Forage builds the financial infrastructure empowering merchants of all shapes and sizes to serve these shoppers online.
We function as a hybrid organization, actively hiring across North America. While we embrace remote work, we prioritize candidates who can contribute from our San Francisco office.
About the Role
We're looking for our first and foundational legal hire. The Forage product is a highly complex one - we sit at the intersection of finance, technology, regulation and compliance, and thus we view this role as an extremely high-impact, high-visibility position. You'll report directly to the CEO, partnering closely with leaders across all areas of the business.
What you're looking to do:
Lead a legal function at a high-growth start-up. This isn't your first start-up, and you're excited about the breadth that comes with a wide-ranging role such as this one. You will be the primary counsel for commercial agreements/contracts and interface with enterprise customers.
Get into the weeds, and think bigger picture. You know that when it comes to roles like these you'll be in the nitty gritty daily, while also always keeping the 5000-foot-view in mind. You're not afraid to roll up your sleeves, and you're also excited about the ownership that comes with the role. Ability to spot issues and demonstrate sound judgment even in ambiguous situations.
Go deep on all things compliance and FinTech. You're excited about the complexity that comes with advising a rapidly-growing regulatory technology company, and even if you're not an expert on these things yet, you're interested in becoming one!
Partner closely with a wide range of cross-functional collaborators. You'll partner with everyone from Sales and HR to Product and Security. You'll leverage outside counsel periodically, and you know how to make the most of both your internal and external partnerships.
Have significant impact. Chart the strategic direction of the team as we prioritize and expand product offerings and move into new jurisdictions.
What we're looking for:
Experience working at a high-growth Tech company. Bonus points for FinTech.
Someone who's comfortable advising across a wide breadth of legal matters, such as prospect and vendor contracts, InfoSec, etc.
Ability to execute and accomplish goals with limited resources. Comfortable with operating in ambiguity without guidance.
Cross-functional collaborator who enjoys partnering with a variety of types of teams.
Knowledgeable about legal market shifts to preempt any company impacts.
A trusted partner and strategic advisor to the executive leadership team and the board.
A JD with bar admission in good standing in at least one U.S. jurisdiction.
Preference to candidates based in the San Francisco area.
Our Offer:
As of 11/8/2023, if we hire you in San Francisco, your base salary would fall within the bands below. Please keep in mind that the equity portion of your offer is not included in these numbers and represents a significant part of your total compensation.
Base Compensation:

General Counsel: $160,000-$195,000

We offer a wide range of Total package options.
Meaningful work that makes a positive impact on our society.

Competitive compensation: salary, equity, and benefits.

A remote-first work environment within North America with opportunity for onsite meetings.

A fun and caring environment that prioritizes transparency, growth, and ownership.

A talented, diverse, high-achieving, and humble team with diverse backgrounds and viewpoints.
We aim to review every application within 72 hours of submission and provide feedback on each of your interviews within 48 hours of completion. If you don't hear from us, please reach out to your recruiter or careers@joinforage.com directly to get an update on your candidacy.