Product Manager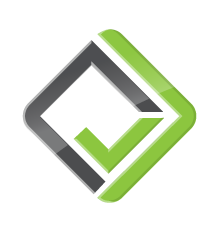 EverCompliant
Product
Tel Aviv-Yafo, Israel
Posted on Wednesday, May 24, 2023
EverC is a pioneer of advanced technology that provides risk intelligence for global enterprises. We use artificial intelligence and machine learning modeling to crawl millions of domains and give our clients full visibility, insight, and understanding of the internet. We shine a light on hidden merchant risk and reveal new opportunities to help businesses grow.
About the role:
The MKV PM role reports to the Director of Product Management.
The MKV PM is the owner of a quickly growing product used by the like of eBay and Wish to govern their marketplace catalog. MKV consumes a product feed from the marketplace and runs it through complex ML and classification pipelines resulting in product list classification. MKV allows Marketplaces to identify products that violate IP rights, as well as products that pose a health risk and regulation infringement. It engages those findings in short SLAs to the customer while enabling complex operational and data science workflows.
As the MKV PM, you will be expected to gain a deep understanding of the technical, operational, and business aspects that underpin the product and subsequently initiate product activities that deliver governance, scale, and growth.
About the team:
MarketView specializes in product compliance for marketplaces. Using ML to analyze millions of data points, identify the bad, uncover patterns, reveal opportunities, and act upon them, building and maintaining the best effective and reliable data infrastructure is key to our success.
Our goal:
deliver on our product promise - Build the world's first fully-automated cross-channel risk intelligence platform!
Our philosophy:
win together – we are passionate people working together, having each other's backs, inspiring each other, and empowering everyone around to succeed and grow.
Responsibilities:
Lead the MKV product operation and growth
Translate business, customer, and operational needs into well-defined product features taking into account the competitive landscape and industry best practices
Discover, define, prioritize, and evangelize the product roadmap and story tell the vision and strategy for the product
Define the business and product KPIs and their respective priority and measurable outcomes; Contribute to the ongoing monitoring and analysis of respective product KPIs
Manage the product backlog; ensure it's sufficiently rich and well-groomed; work closely with the R&D- Co-lead cross-functional squad team during the development phase to monitor progress, resolve design issues and deliver high-quality products
Qualifications:
4+ years of Product Management experience - Must
SQL control – Must
Demonstrated experience with data analysis and visualization - Must
Strong understanding of data pipelines, ETLs, datawarhouse
Experience in managing growing products with scale and stability challenges
Experience launching product solutions
Experience with managing products with multiple integration points
Ability to optimally prioritize and execute tasks in a dynamic environment using a data-driven approach
Experience with Fintech/ Risk/ Complaints products - Big Advantage

Besides that, you must possess the following qualities and skills:

Strong problem-solving and analytical abilities
Effective at decision-making, navigating ambiguity, and making tradeoffs
Ability to work well with interfaces as well as work independently.
A self-starter with an initiative personality.