Enterprise Account Executive USA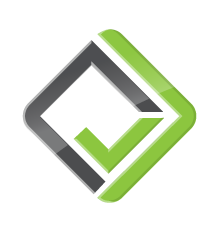 EverCompliant
Sales & Business Development
Remote
Posted on Wednesday, May 3, 2023
EverC is a pioneer of advanced technology that provides risk intelligence for global enterprises. We use artificial intelligence and machine learning modeling to crawl millions of domains and give our clients full visibility, insight, and understanding of the internet. We shine a light on hidden merchant risk and reveal new opportunities to help businesses grow.
EverC is seeking to grow our Enterprise Sales team to support the rapid growth in the USA As an Enterprise Account Executive at EverC, your goal is to use your analytical, consultative selling and strategic thinking skills to identify, segment, engage, and convert qualified prospects into long term customers.
In this role, you will leverage your track record of success in the payments and fintech industry while continuing to build relationships with key players in the space.
Responsibilities:
Manage a sales pipeline and process from initial outreach to presentation, negotiation, and close
Implement value-selling processes leveraging a wealth of knowledge of EverC's product lines and portfolio.
Work closely with prospect accounts, utilizing a consultative approach to identify pain points and challenges that the EverC's platform can help solve
Identify and buildlong-standingg relationships with the sponsors within major accounts and position EverC's value proposition
Collaborating with various internal teams including marketing, Customer success, Product, and more to drive leads and account activity, as well as creating customized sales presentations and tailored ROI models
Employ effective selling strategies to successfully position EverC as a viable partner of choice
Cultivate mutually beneficial relationships with strategic partners
Maintain accurate and timely customer, pipeline, and forecast data in real-time
Understand the competitive landscape and customer needs in order to effectively position EverC
Provide field analysis and feedback internally to help shape sales collateral and longer-term expansion planning
Maintain and build a strong understanding of the online payments industry, including credit card issuing/acquiring experience and familiarity with its ecosystem (partners, resellers, processors)
Represent us at industry events and sales meetings with key eCommerce players
Qualifications:
Minimum of 5 years as a top quota-carrying direct sales executive, with a track record of outperforming targets and annual quotas- a MUST!
Proven success in selling SaaS innovative solutions/services to merchants / large enterprises is a must; with a focus on FinTech and eCommerce solutions -payment, risk, and compliance management industry experience - a MUST!
Experience in a fast-paced startup, with the ability to work in a rapidly expanding and changing environment.
Experience working with enterprise and strategic-level accounts
The ability to build strong relationships, as demonstrated through prior experience prospecting and leveraging industry contacts to develop and close new businesses
Proven ability to manage complex sales cycles from start to finish with a track record of successful revenue attainment
Ability to understand and effectively explain the benefits of a highly complex and technical SaaS product
Familiarity with consultative selling methods and strong operational expertise
Excellent verbal and written communication skills
Passionate about customer success and satisfaction
High energy and self-motivated
Exceptional professional presence, with outstanding presentation and communication skills
A strong understanding of the online payment industry, including credit card issuing/acquiring experience and familiarity with its ecosystem (partners, resellers, processors) - a big plus
A strong network with a proven track record of enterprise sales within top 500 eCommerce companies- a big plus
Ability to travel as required