Business Risk and Control Analyst, Intern/Co-Op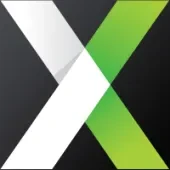 AvidXchange
IT
Charlotte, NC, USA
Posted on Thursday, November 9, 2023
Business Risk and Control Analyst, Intern/Co-Op
AvidXchange Charlotte NC, 1210 AvidXchange Ln., Charlotte, North Carolina, United States of America
Req #5017
Monday, November 6, 2023
Department: Risk Management

Location: Charlotte, NC; must be within commutable distance to the office

Duration:
Co-Op: Spring - Summer 2024 or Summer - Fall 2024
Internship: Summer 2024 (June - August)

Hours: 40 hours per week | Monday - Friday

Overview:
As a Business Risk and Control Analyst Co-Op student, you will gain hands-on experience in risk management, control assessments, and compliance within our organization. This co-op is designed to provide you with exposure to real-world business operations, risk mitigation strategies, and the opportunity to work closely with experienced professionals in the field.
What you will do:
Assist in reviewing, assessing, and monitoring risk management and control activities.

Participate in the testing, validation, and documentation of control review processes.

Collaborate with cross-functional teams to understand and analyze in-business risks and control practices.

Support the design and implementation of controls, policies, and procedures to enhance efficiency.

Contribute to decision-making processes related to risk management and control activities.

Assist in prioritizing control implementation based on risk evaluations.

Participate in RCSA (Risk Control Self-Assessment) control testing and identify improvement opportunities.

Assist in investigating and analyzing potential operational losses and root causes.

Coordinate and provide support for risk and control-related information for audits and reviews.

Maintain accurate records and reports on identified issues and remediation plans.

What we are looking for:
Currently pursuing a bachelor's degree in business, finance, accounting, or a related field.

Expected graduation between December 2024 - May 2025

Strong interest in risk management, control assessment, and compliance.

Excellent analytical skills with attention to detail and accuracy.

Effective communication skills, both written and verbal.

Ability to work collaboratively in cross-functional teams.

Eagerness to learn, adapt, and take initiative.

Proficiency in Microsoft Office Suite (Excel, Word, PowerPoint).
What you will gain:
Practical experience in risk management and control within a professional setting.

Exposure to a dynamic and diverse work environment.

Mentorship and guidance from experienced professionals.

Networking opportunities within the industry.

Potential for future career opportunities based on performance.
About AvidXchange

AvidXchange is a leading provider of accounts payable ("AP") automation software and payment solutions for middle-market businesses and their suppliers. By trade, we are a technology company, but if you ask anyone who works here, they'll tell you our people are at the core of who we are. We focus on creating a culture of Diversity, Inclusion & Belonging, and are proud to be a safe place where teammates can bring their whole selves to work. At AvidXchange, mindset is everything. We are Connected as People, Growth Minded, and Customer Obsessed. These three mindsets represent our culture – who we are, who we've always been, and they guide us to improve every day. Since our founding in 2000 in Charlotte, NC, we've created a company of over 1,600 teammates working in one of our 5 offices across the U.S., or remotely. AvidXchange is proud to be Certified™ as a Great Place to Work®. The prestigious recognition is based on anonymous data from our teammates and makes official what our teammates have known for years – that AvidXchange is a Great Place to Work®.

Who you are:

A go-getter with an entrepreneurial mindset – that means you are not afraid of taking risks, winning big or facing the unknown.

Someone who understands that business is people centric. Connecting with others as humans first allows you to develop mutually beneficial working relationships.

Focused on making a difference for our customers. AvidXchange exists to help solve complex problems for our customers so we can all realize our potential.

What you'll get:

AvidXchange teammates (we call them AvidXers) get the perks and prestige of a publicly traded tech company paired with the flexibility of a founder-led startup. We help our AvidXers develop as professionals and as human beings, providing work/life balance, development programs, competitive benefits and equity options. At AvidXchange, we are building more than a tech company – we are building an experience. We remain committed to a culture where you can fully be 'you' – connected with others, chasing big goals, and making a meaningful impact. If you want to help us grow while realizing your potential and creating stories you'll tell for years, you've come to the right place.

Equal Employment Opportunity

AvidXchange is an equal-opportunity employer. AvidXchange is committed to equal employment opportunity in accordance with applicable federal, state, and local laws. AvidXchange will not discriminate against applicants for employment on any legally recognized basis. This includes, but is not limited to veteran status, race, color, religion, sex, sexual orientation, gender identity, gender expression, national origin, age and physical or mental disability.
Other details
Job Family

Customer Service and Operations

Job Function

Risk Management

Pay Type

Hourly

Employment Indicator

Support