Contract Customer Support Representative (Tax)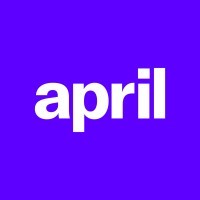 April (Getapril.com)
Customer Service
United States
Posted on Tuesday, August 1, 2023
About The Role
Salary: $30 - $40/hr
This is a temporary position looking to be filled from 10/23 - 5/24. Upon completion of this contract there may be full time opportunities available. This person MUST be able to work weekends and possible overnight shifts.
Looking for a higher salary? Apply anyway! This band is a reflection of the job description as written. We are more than happy to speak to more experienced candidates who may require a higher salary and discuss that experience in our first phone screen.
Are you tired of preparing tax returns and love answering tax questions? Do you get excited about proactive education to help taxpayers file their tax returns correctly? We are looking for a tax support specialist to provide a broad spectrum of support to our customers and partners. You are the first line of defense, helping US taxpayers navigate through one of the most challenging times of the years. You will provide support relating to all inbound questions, prioritize escalations, liaise with partners and resolve issues. You will be on the tax team and the connection between software support and the tax technical team.
Responsibilities
Respond, prioritize and resolve tax related customer inquiries

Speak to customers with empathy, helping them navigate questions around their tax filing situation through an understanding of federal and state tax forms and documents

Monitor the tax workflow to identify any potential issues before they arise

Liaise with partners, serving as a point of contact on any customer related issues

Collaborate with the tax, product and engineering teams to quickly resolve issues

Help us fulfill our mission of providing a world-class tax experience to all taxpayers
Requirements
Familiarity with the tax return process and standard tax and payroll forms

Tax return preparation experience

Experience with tax administration support

Strong written and verbal communication skills

Ability to speak with empathy and kindness

Independent problem solver

Superior organizational and follow through skills with strong attention to details and deadlines

Ability to change direction and juggle multiple tasks in parallel

Prior customer support / success experience is a must
Minimum Qualifications:
Bachelor's or Master's Degree in Accounting or related field

Two or more years of income tax preparation experience within a public accounting firm or corporate tax department using commercial tax software

CPA or EA a plus
About April
April believes that every taxpayer should have a world class tax experience, regardless of their background, income bracket, or what they can afford to pay. We build products to improve their financial wellbeing, reduce anxiety around taxes, and provide tools that put their taxes to work for them.
For financial institutions, April is a first-of-its-kind tax experience that is completely frictionless and integrated with the financial services ecosystem. Unlike other DIY tax solutions, we leverage and reinforce their relationship with their members, driving mutual value, savings and new offerings.
For developers, April provides simple and robust APIs for them to leverage every aspect of the US tax code, and perform calculations and AI-based simulations for creating new experiences within their application or platform.