Senior Customer Success Manager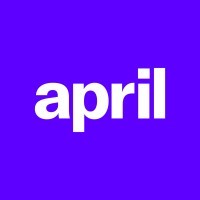 April (Getapril.com)
Customer Service, Sales & Business Development
New York, NY, USA · Remote
Posted on Thursday, July 27, 2023
Salary: $130,000 - $160,000
Looking for a higher salary? Apply anyway! This band is a reflection of the job description as written. We are more than happy to speak to more experienced candidates who may require a higher salary and discuss that experience in our first phone screen.
Responsibilities:
Manage April's most critical bank partnerships, with a focus on driving the execution of joint initiatives and launching new offerings to benefit April's users

Build a best-in-class partner management model

Leverage industry knowledge to craft thoughtful partnership and product strategies

Navigate banks and issuers to execute deals supporting said strategy and help ensure proper execution

Gather inputs from and coordinate with internal cross-functional stakeholders (tax, product, engineering) on creation and execution of client strategy

Help find the right stakeholders that can champion April, educating them on our value proposition and executing deals that address their needs and support our strategy

Leverage significant industry experience to help our internal teams compose our holistic account management strategy
Requirements:
At least 5+ years of partner management or business development experience working with financial institutions

Preferably 2+ years working in the fintech or financial services industry

A proven track record of working in product-centric environments with significant internal and external dependencies

Broad and deep experience executing industry-wide partnership strategies

Strong negotiation skills

A deep understanding of how April creates value and differentiation for our partners and end users

An operationally focused mindset, with an ability to see a deal through to success
About April
Imagine having a tiny tax expert in your pocket who's keeping tabs on your finances throughout the year; you get real-time insights into your tax bill and can take action before filing, and when filing time comes around, there are no surprises and you can speed through the process in minutes, not hours.
We work with fintechs and financial institutions to build tax estimation, optimization and filing right into the apps we all use to make a trade, get paid, or manage finances. With april in their pockets, all Americans will be able to seamlessly figure out the best ways to maximize a return or minimize a tax bill in every moment. And with access to april's intelligent embedded tax experiences, we believe we can help close the financial equity gap - we're unlocking the power of tax planning for the people.