Compensation & Benefits Sr. Manager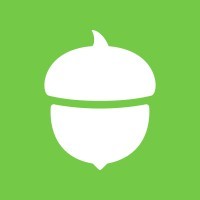 Acorns
Accounting & Finance
Irvine, CA, USA · Remote
Posted on Friday, May 26, 2023
Compensation & Benefits Sr. Manager | Acorns
Acorns is seeking an experienced Compensation & Benefits professional to grow with the company. You will own the strategy and implementation of key processes, programs, and policies that enable the HR team to operate effectively and deliver a world-class employee experience.
This role has the option to be remote or based in our Irvine, CA or New York, NY offices.
You are not expected to have experience with all listed requirements. If you feel passionately about Acorns' mission, vision and values, please apply.
Within 1 month, you will:
Meet with key stakeholders and leaders to become integrated into and understand the Acorns culture.

Learn end-to-end processes, policies and programs supporting compensation and benefits and identify efficiencies and other areas of opportunity.

Begin to document standard compensation and benefit operating procedures, were needed, including developing dissemination and communication plans.

Assume oversight of compensation and benefits activities supporting team member onboarding and off-boarding.

Provide analytical support and recommendations for ad-hoc compensation reviews and develop adjustment and retention recommendations.
Within 3 months, you will:
Partnering with HR leadership and in alignment with Acorns' principles and values, advance, guide, and implement our company-wide compensation and benefits strategy and programs to support the changing needs of Acorns team members.

Serve as a sponsor, strategic partner, and thought leader for compensation and benefits at Acorns by making data driven decisions, applying your deep expertise and by keeping updated on industry best practices, benchmarks, and the latest compensation approaches.

Collaborate closely with HR partners as a subject matter expert to provide consultation and guidance.

Continue the enhancement and maturation of the Acorns job architecture, including the creation of job descriptions and assignment of roles into the structure.

Serve as the primary subject matter expert to address compensation and benefits questions from both team members and managers.

Conduct regular audits of benefits carrier feeds.
Within 6-12 months, you will:
Collaborate with HR and Finance leadership to execute, review and update the annual cash bonus and annual equity refresh programs.

Provide senior leadership with compensation support materials for Board review and approval.

Shepard the benefits renewal and open enrollment activities, including identifying and implementing opportunities to enhance benefit offerings.

Spearhead the compensation component of midyear and year-end promotion and merit adjustment processes.

Conduct competitive review of compensation and salary structure, updating as appropriate to ensure continued alignment with market.

Partner with Legal to address ad-hoc equity requests.

Identify trends and develop and implement new practices to engage and motivate team members.

Complete and submit all required compensation and benefits reporting.
What you will bring to Acorns:
Bachelor's degree in Business, Finance, Math or a related field and at least 12 years of experience focused on building, developing and scaling programs.

Ability to execute strategy, a keen ability to deliver against a plan with a strong bias for action, and a proven track record for driving, managing and scaling compensation and benefits programs through policies, processes, and systems.

Deep listening and exceptional stakeholder management skills.

Strong business acumen, data analysis skills and a deep understanding of equity/stock compensation.

Thirst for delivering game-changing products.

Exceptional drive and precision in delivery.

A belief that your work is tied to your life's mission.

Optimistic about the potential of societal change.
What we offer:
Competitive salary and stock options.

A comprehensive benefits package to meet the needs of you and your family.

Flexible paid time off.

Numerous career possibilities that allow you to grow with Acorns

Talented and motivated team members who care deeply about one another, our mission and our customers.

The rare opportunity to create a new world. We inspire one another every day to do meaningful work that solves big societal challenges.
About Acorns:
Acorns is how everyday consumers save & invest for the long term. To date, customers have invested over $15 billion with Acorns, much of it in spare change. By putting the tools of wealth-making in everyone's hands, Acorns has become the largest subscription service in U.S. consumer finance, serving over 10 million everyday Americans. Customers get automated investing in diversified portfolios, a simple retirement product, a bank account that helps people spend less to invest more, and bonus investments from 20k brands. Plus, everyday Americans can easily invest in their kids and get money news they can use, all from the same app. From acorns, mighty oaks do grow!
Mission:
With benevolence and courage, we look after the financial best interests of the up-and-coming; beginning with the empowering step of micro-investing.
Commitment to Diversity, Equity & Inclusion:
Acorns believes diversity, equity and inclusion are fundamental obligations that strengthen our team. We need a diverse, multi-disciplinary team to build a meaningful company and culture.
Values:
Lead with heart

Make bold decisions

Always build trust

Never stop growing

Find a way
Compensation Information:
The pay range for this position at commencement of employment is expected to be between $130,989 and $163,737/year; however, base pay offered may vary depending on multiple individualized factors, including market location, job-related knowledge, skills, and experience. The total compensation package for this position may also include other elements, including a sign-on bonus, equity grants, and discretionary cash bonus awards in addition to a full range of medical, financial, and/or other benefits (including 401(k) eligibility and various paid time off benefits, such as vacation, sick time, and parental leave), dependent on the position offered. Details of participation in these benefit plans will be provided if an employee receives an offer of employment.
If hired, employee will be in an "at-will position" and the Company reserves the right to modify base salary (as well as any other discretionary payment or compensation program) at any time, including for reasons related to individual performance, Company or individual department/team performance, and market factors.